These questions have been getting asked a lot these days, how to edit Instagram Reels video title and description?
How do you do it after posting the videos? Is it possible to edit your IGTV videos from the app?
How do you do it on an Android phone or an iOS phone? How about doing it on a computer?
Today, I will answer all of these questions and I will also share some tips on how to be successful in this new Instagram feature called Instagram Reels.
Let's start…
How to edit your Instagram Reels video title and description?
The only way possible right now is through your browser in a computer. This is why…
When you post a video, your screen will be similar to this one: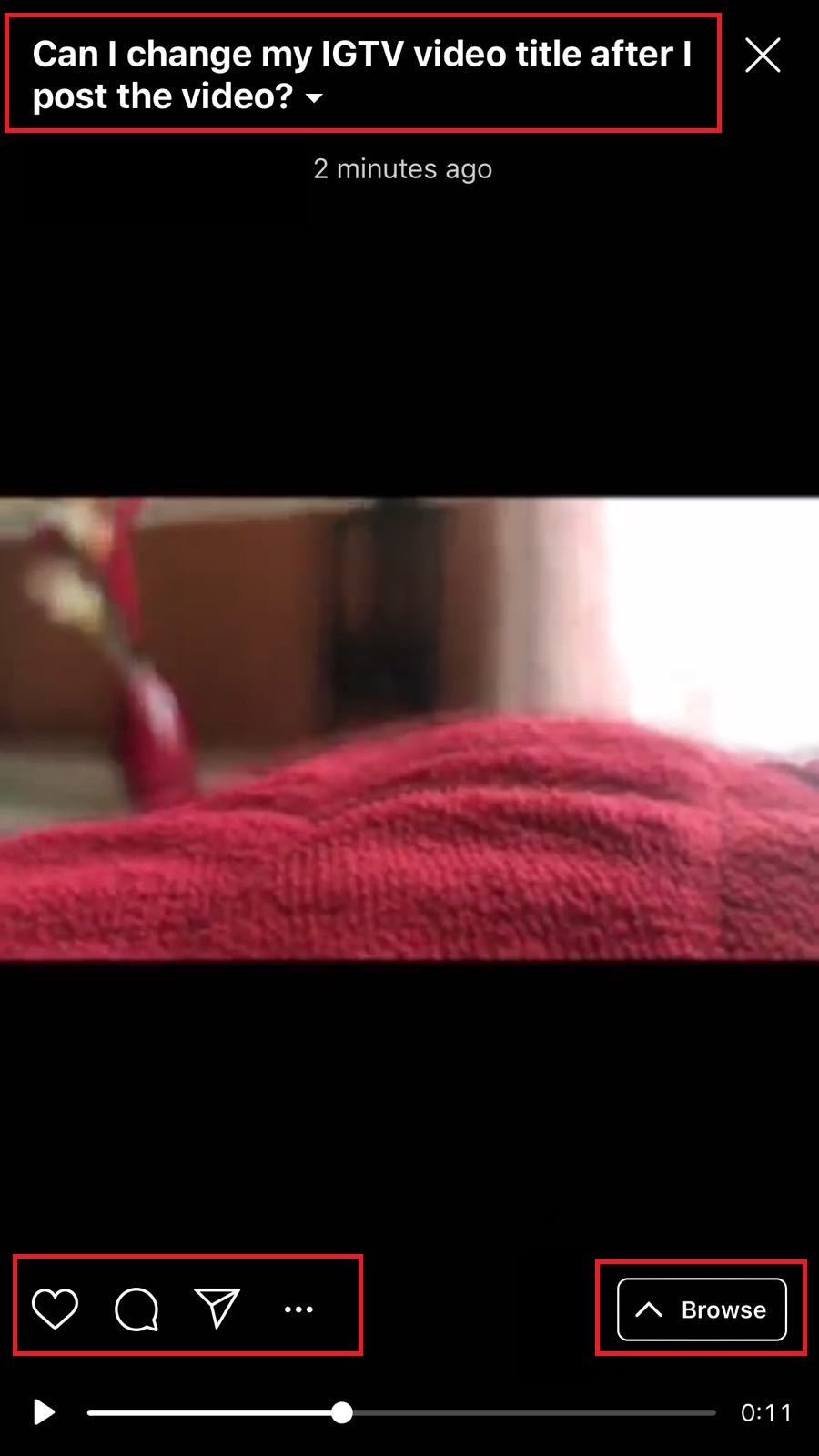 Right? You have your title at the top, and then at the bottom, you just have the options to like the video, comment, share, and browse through the channel.
But as you obviously know, there is nothing to edit your content.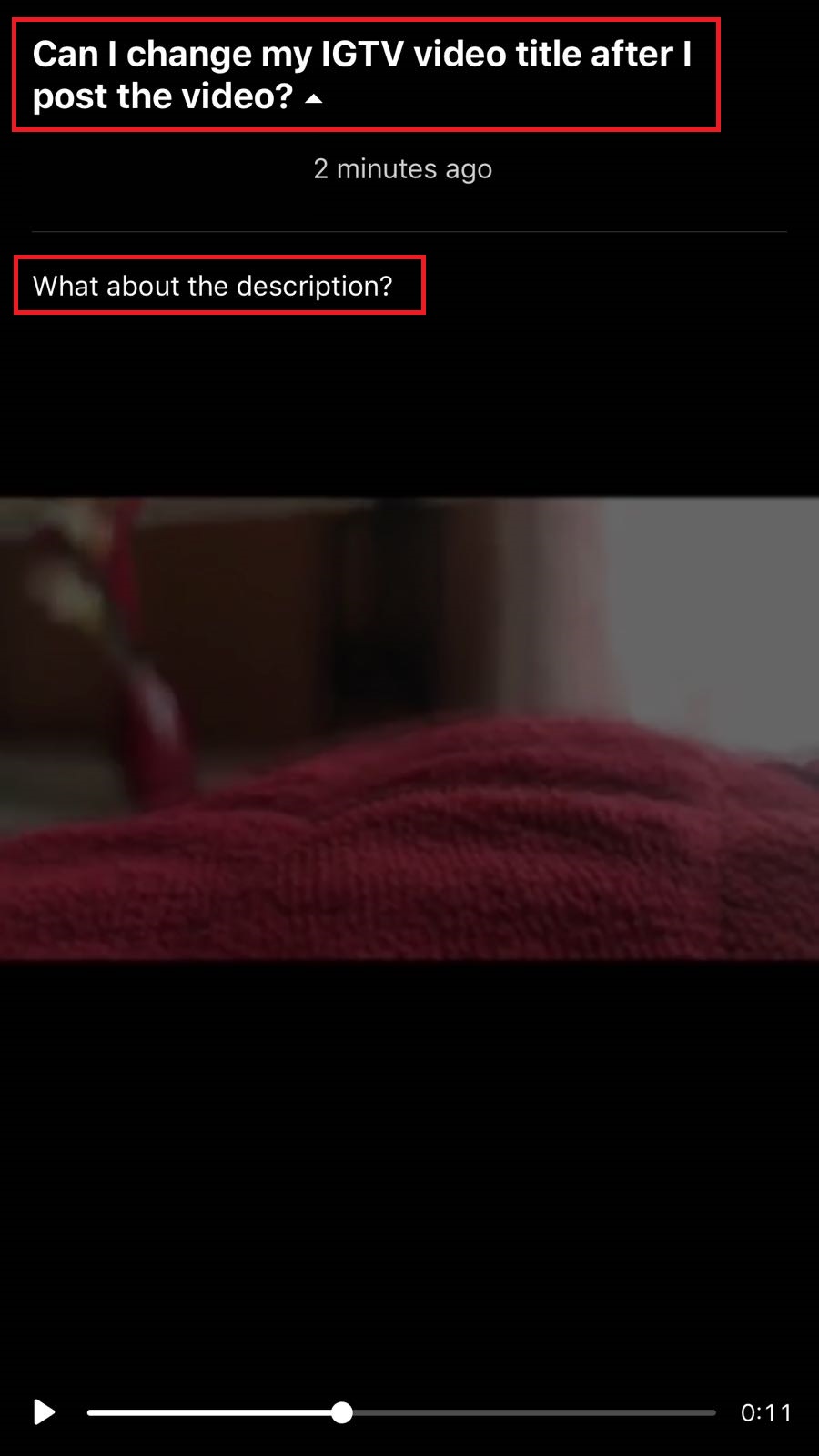 It turns out that it does not matter what phone you have, you will need to do it through the web; you won't be able to do it through any app.
These are the steps to follow, it does not matter what type of computer you have, there are all the same:
Step 1: Go to Instagram.com on a computer browser and log in
Simply do a web search for Instagram.com, and you will directly be taken to this next screen.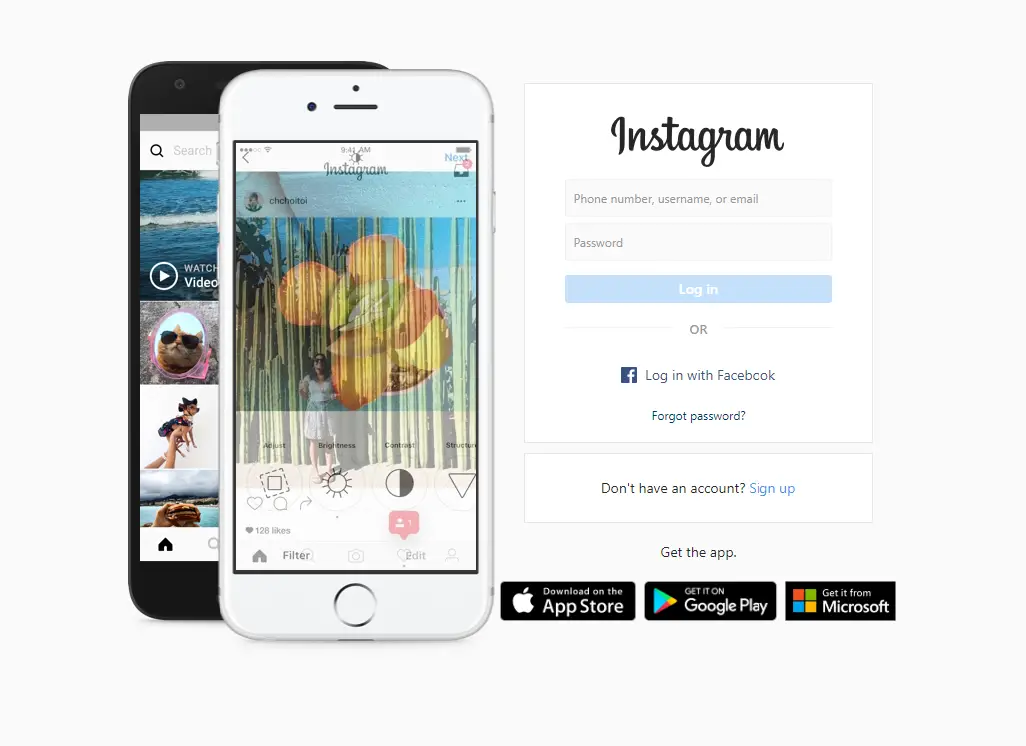 Just put your username, phone number or email, and then your password.
Step 2: Click on Instagram Reels and then on the video you want to edit
At this point, you should be able to see Instagram Reels on the menu and all your videos just like I show you in the next picture.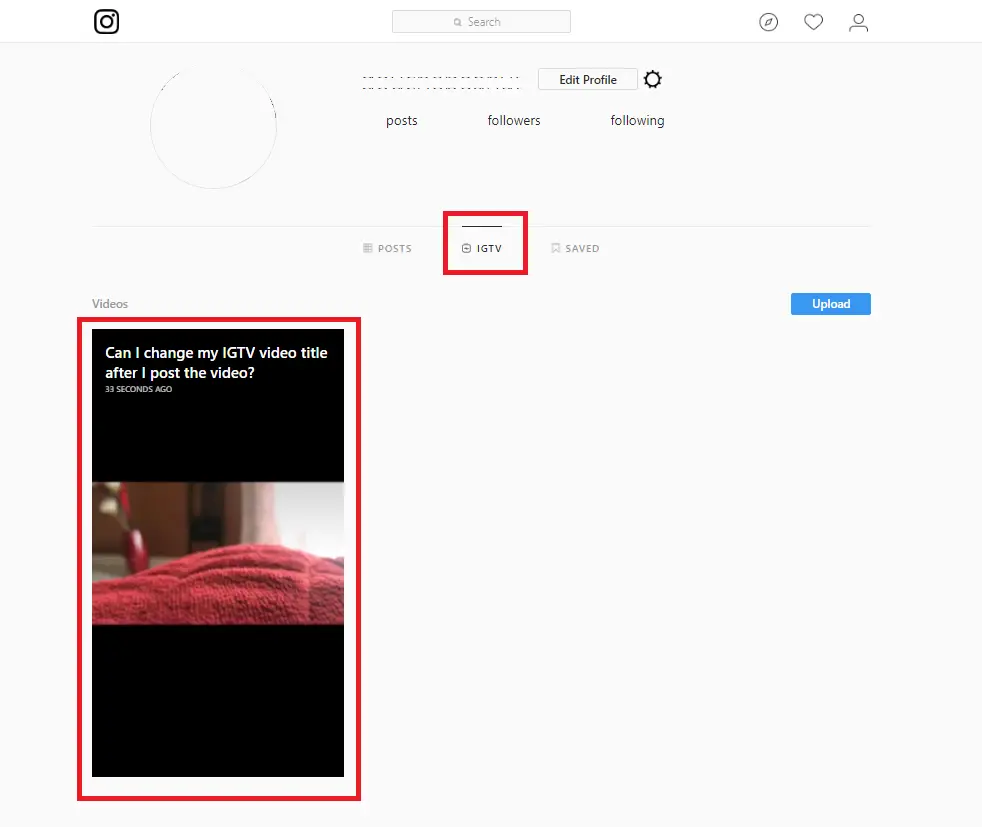 Click on the video in which you want to edit the title or description.
Step 3: Click on the three dots
Now just click on the three dots at the bottom of the screen.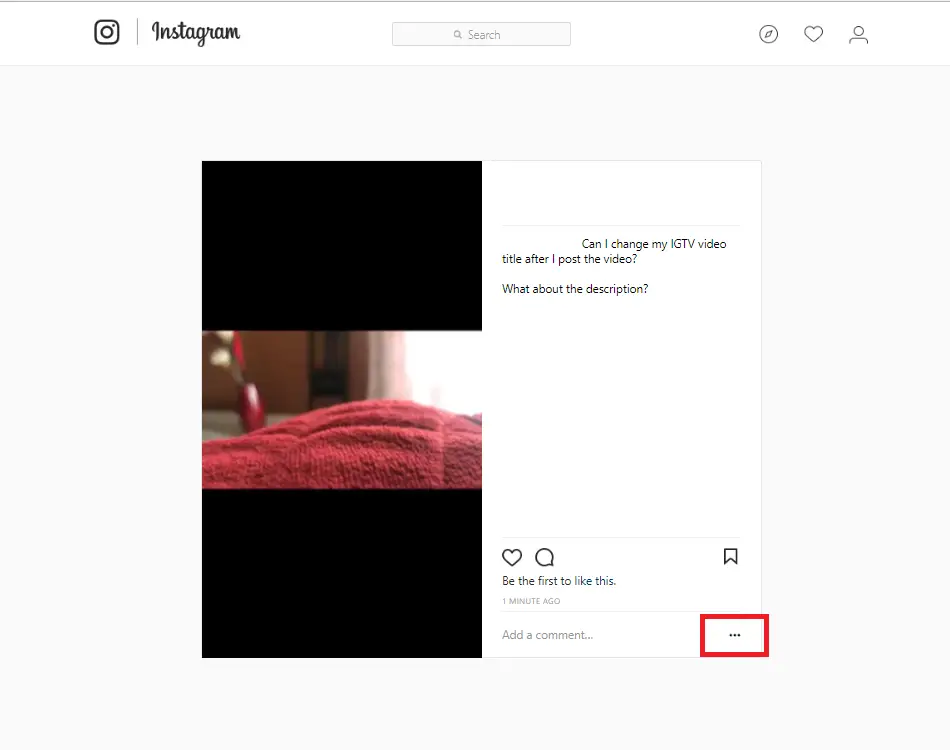 After that, you will be given three options, to edit your video, to delete it, or cancel it.
Step 4: Select "Edit Video"
Just press "Edit Video" so that you can be taken to the page in which you will finally be able to change the title or description.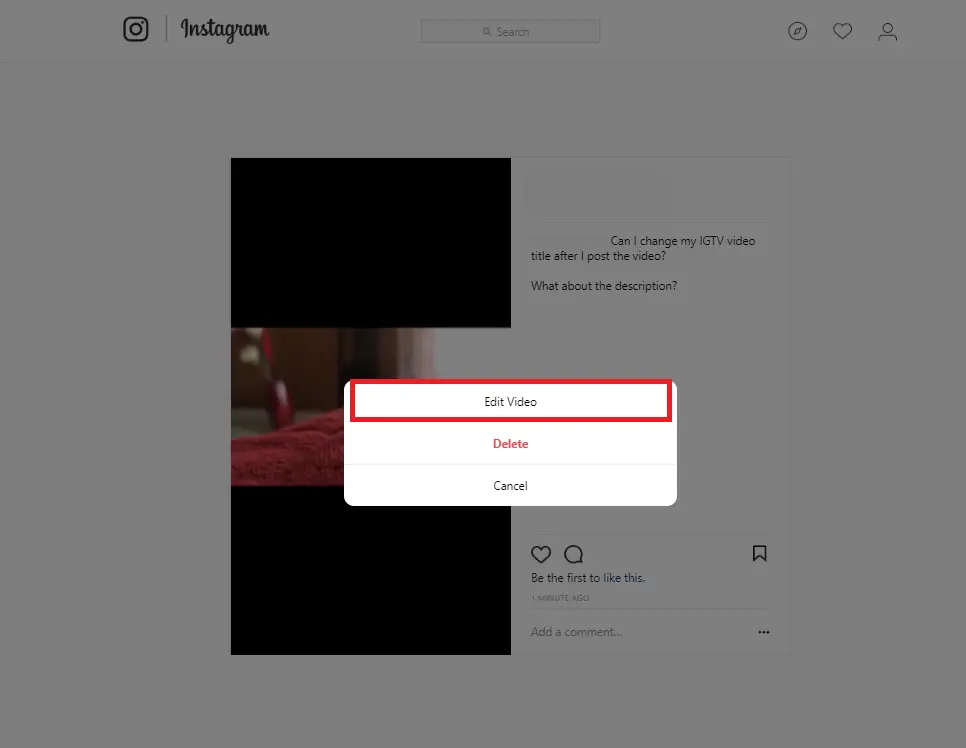 This is how it will look like: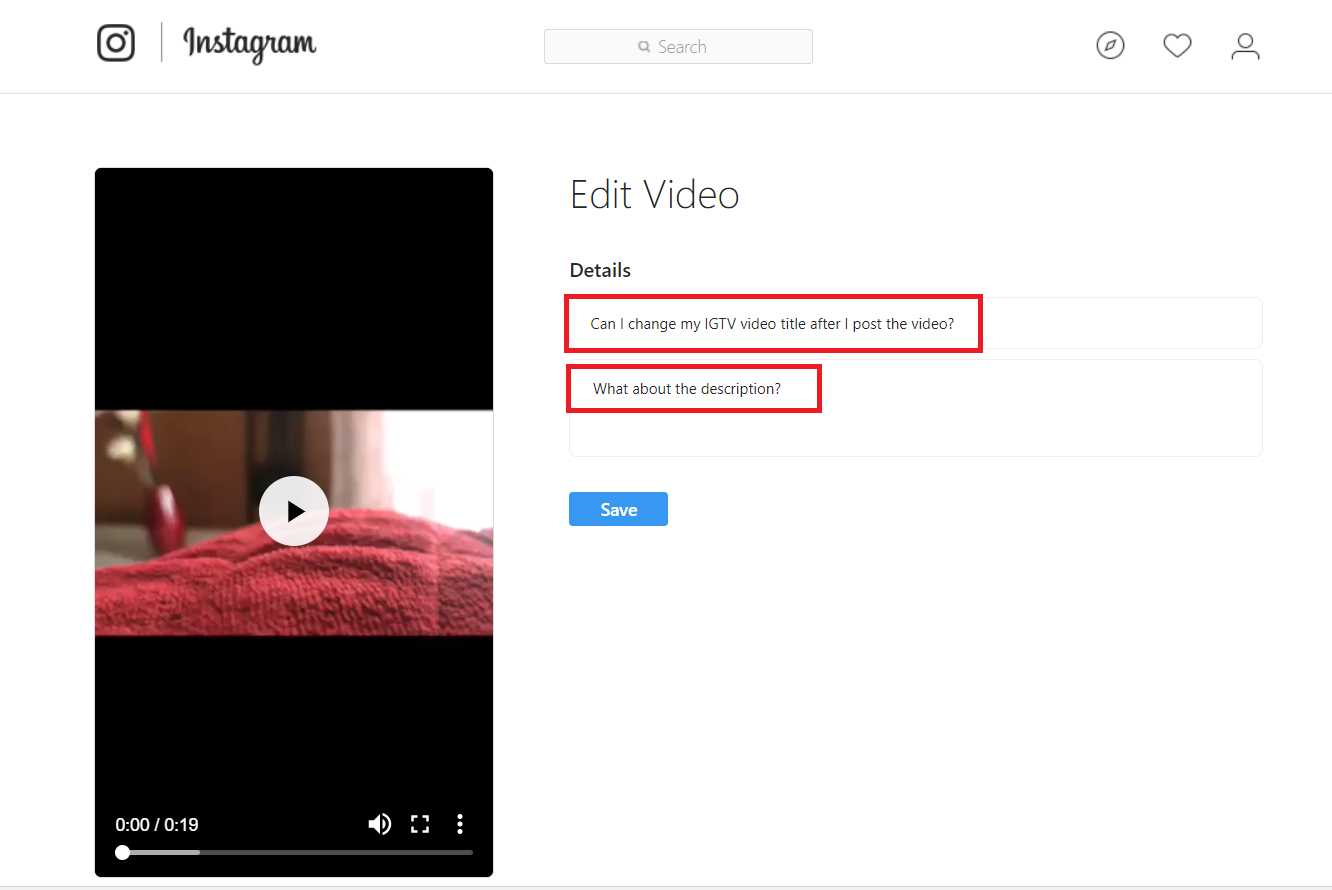 Step 5: Edit your Instagram Reels video title or description 
Just change it to whatever you want to change it to.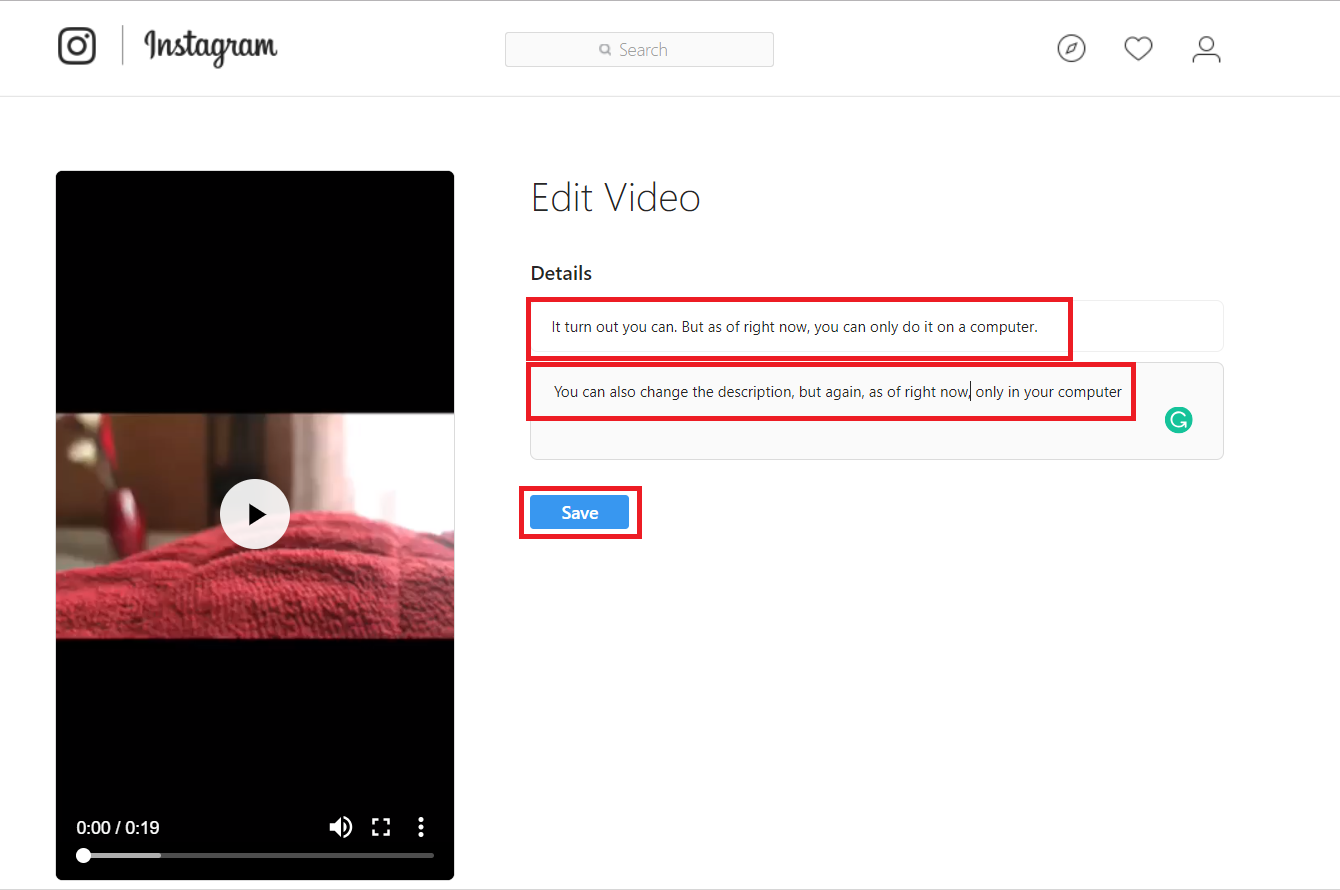 When you do that, just press "Save", and your Instagram Reels video title and description will be changed, as you can see in this next screenshot: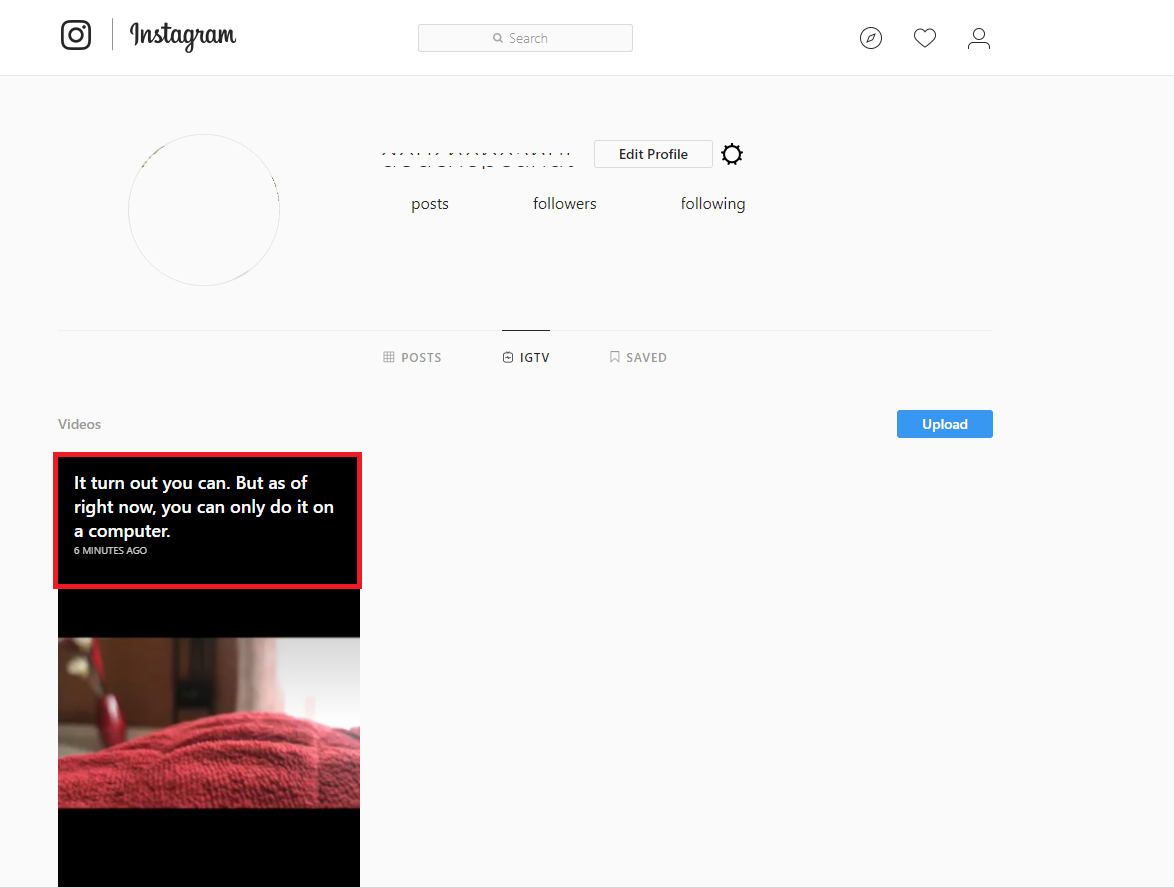 One thing to remember
If you have your Instagram or Instagram Reels app already open, you will have to close it and open it again so that the changes take place.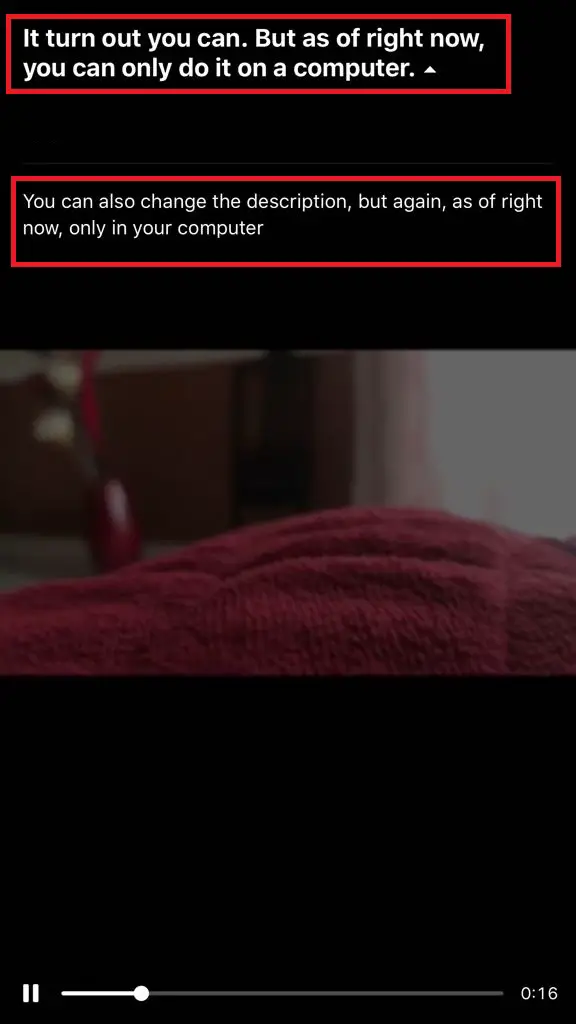 And as you can see, we have successfully changed our Instagram Reels video title and description.
How do you successfully grow an Instagram Reels channel?
We have found various ways that are actually working for people already, these are good content, hashtags, getting featured on other pages, and collaborations.
Let's break them down…
1- Simply create good content
This one has to be your first priority every time.
Good content will always attract new viewers, people will share your videos and Instagram will push up your Instagram Reels channel.
A quick list of things you should never forget:
Pay attention to the title and description, but mostly your video title:
People will get a quick notification when they enter Instagram at the top of the screen when somebody uploads a video.
If your title is intriguing, you will surely get more people viewing your videos.
Now, do not use clickbait.
Let's not make this YouTube. Simply make people want to see more of what they got told in the title.
For example, let's say we have a vlog channel, there would be a huge difference between a title like:
OMG, I died
And for example:
Had an accident today and I…
For the first one, we already know is fake, since it does not make sense that you died, and at the same time are posting the video.
And now, for the second one, when someone sees that type of title, they will always want to know more about it because that's simply how humans work.
We like to know about things, about people's life; we are curious.
So, just remember: Make people want to click your video, but do not use clickbait.
Never put something in the title that never happens on your Instagram Reels video.
Be careful of how you frame your videos
I've seen people already converting their YouTube videos into Instagram Reels videos, and they look out of place.
Not every landscape video will fit the vertical frame of Instagram Reels.
So, make sure that whatever you film is filmed with the purpose of uploading to Instagram Reels.
It is very noticeable when the objects are not even completely appearing on the screen.
With that being said, if you forget to record vertically you can go ahead and check our article on how to upload a landscape video to Instagram Reels.
Post videos that are relevant to your niche
If you will be vlogging, then post vlogging videos, if you will be doing makeup tutorials, then post only makeup tutorials.
When you are starting out is better to just focus on a small niche rather than being all over the place.
Throughout the years, and not only with Instagram Reels, I've seen it work every time.
The competition is less and you can stand out much easier.
For example, look at the difference between posting "funny videos", and posting "college funny videos."
Just focus on being the best at what you do, and eventually, you can expand to other niches or types of videos.
This video called "Tips on making best quality Instagram Reels videos" by Zed Pro Media will also talk about this topic
Please Note: At 4:01 he talks about hashtags and he says that they are not searchable right now on Instagram Reels vides.
They are, and your videos will get discovered through them if you put them in your description.
It seems that the hashtags feature is not available in all countries (he is in Canada), which seems rare. Here in the United States, at least for us, they work just fine.
Just saying this because we talk about how to use hashtags below.
Now…
As of right now, with the app being so new, there are not too many videos on the platform so it can be very easy to even get featured on the "Popular" section of Instagram Reels.
Of course, the only thing is that in order to show Instagram that your video is worth it, you would need people already liking and commenting on your content in the first few minutes of being uploaded.
So, if you don't have too many followers, then you will need to do more than just uploading good content. Keep reading for more.
Pro Tip: Post regular Instagram posts encouraging others to watch your videos. Also, now if have an Instagram Reels, they will let you use the Swipe Up option (just for Instagram Reels videos, though) to promote it from your story. You better use all these tools to let your followers know everytime you publish new content, some of them might not even know what IGTV is.
Did you know you can put clickable hashtags on Instagram Reels videos?
You can in the video description. Your IGTV videos will appear as if they were regular posts.
This is a huge opportunity for directly promoting your content on Instagram right now.
See our list of IGTV hashtags, so you can copy and paste them on your videos. You might want to incorporate a few others that have to do with your video.
For example, if your video is about makeup, you can add something like #igtvmakeupvideo, #makeup, #makeupartist.
A good hashtag should be:
If you are going to create or use your own hashtags, make sure is something that people actually type in the search bar.
For example, let's imagine somebody looking for dog videos.
If you think about it, it makes sense that they would search for something like #funnydogs or #funnypuppyvideo; they would never type #smalldogplayingaroundthehouse (which shouldn't surprise you if people actually use that hashtag). But the problem is almost nobody has that type of imagination to type something like that.
So, ask yourself, how would you find your own video if you had to search for it through hashtags? Those are the hashtags you want to use.
Let's talk about the last hashtag we talked about, #smalldogplayingaroundthehouse.
People are lazy. We don't like typing something that long.
So, as a rule of thumb, try making all your hashtags short, as long as they still make sense, of course.
When I say relevant, I really mean relevant to the content that is being published.
If your video is about guitars, then don't use hashtags for drums, you get the idea.
Never Forget:
You can only put 30 hashtags or less every time.
That is what Instagram's limit is and you should avoid even trying to put more than that since they won't let you, obviously, and they might even consider it a spamming activity.
3- Try getting featured on other Instagram pages
The first day that Instagram Reels got released, we saw hundreds of account being created.
These new usernames now have a lot of value.
All of them start with the word Instagram Reels;  you will now see that there is an Instagram Reels account for almost every niche. For example, @igtvart, or even @igtvmusic.
These accounts are meant to repost creators; most of them.
Task: See if there are any popular ones on your niche and try to get them to feature one of your videos there (do this if you think is worth it; see how many followers they have).
You can say something like:
Hey, love your page. I see you repost videos from other creators, what would it take you to feature me on your page?
Aside from that, we already have the classic funny or makeup page on Instagram that gives shoutouts to other creators. You can try contacting them and seeing if they can help you market your account.
Note: If you are not in the funny or makeup niche, I'm very sure you will always find one account or two that's in the same niche that you are.
4- Collaborate with other creators
Collaborating with other creators will put you in front of an entirely new audience.
This is a great thing to do since it benefits both you and the other person at the same time.
If you don't know anyone at this point, then try doing online collaborations. You send each other's part of the video and one of you puts it together.
The ideal thing would be to collaborate with someone that has a bigger following that you have, but this is rather unlikely.
A good thing to do is to already have an idea created so that the other person simply won't need to do much work.
Just like that, you are putting the value that your potential partner will get from you, even higher.
If you are going to contact them through Instagram, maybe say something like:
Hey, *name of the person*, love your stuff. I've noticed we create similar videos and wanted to know if maybe one of these days we could collaborate. These are my ideas:

*talk about your ideas*
We had to show you this video by Nick Nimmin, in which he collaborates with OnePercentBetter, to talk about collaborations. It gets better than that. 
Notice: They are talking about YouTube and how YouTubers should approach other creators, but we absolutely think the same applies to Instagram Reels.
Before you go
You just learned how to edit your Instagram Reels video title and description and many other things about growing a channel.
But, we always like to show everyone what we do. This website is all about giving you the best hashtags out there for any niche or keyword.
Check out our list of IGTV hashtags, as we said earlier, for example.
If you like what we do, make sure you bookmark our homepage, so you can easily access our content when you want to.
Thank you so much for reading.
The Hashtagie Team