As Stephen King said in his literary magnum opus, The Dark Tower, "The world has moved on" and in fact continues to do so, faster and faster.
Everything is becoming more and more immediate, everything is being observed and almost enjoyed in real-time while it is happening, and this is mainly due to the growth and importance of the internet in our lives and in particular that one of social media platforms.
Based on this, it is very important to get to know the different ways in which you can portray yourself or your brand, a great example being the possibility of creating stories.
Stories have had great acceptance and they have evolved to be an essential part of Instagram, to the point that they now let you keep them available in your Instagram Stories Highlight.
This new Instagram section allows the user to classify their Stories according to the criteria they want and allows that content to be maintained for an indefinite period of time.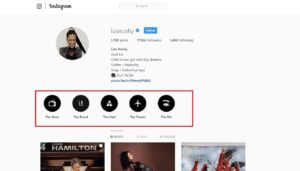 Instagram is becoming that one platform that everyone uses because of its simplicity and the way it uses photos and videos as a means of interaction between users. It has gained popularity not only for regular users but also companies, from the smallest to the largest global brands, they all have found in this social network a way to develop their business in the form of advertising or direct interaction with clients.
Instagram offers the possibility to identify each group of Stories with a small image or thumbnail called Instagram Highlight Cover.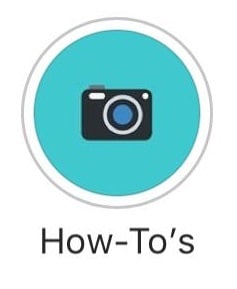 Remember that, depending on the user's intention with the account (personal brand, sales, photography, etc), the Instagram Highlight Cover that would be appropriate may vary in one case or another.
How to easily create Instagram story highlight covers?
1- Canva
Canvas has many templates that you could easily use and get inspired by. We consider Canvas a slightly faster and easier option to adapt, so it is recommended for those cases where there is little time to create the covers or you need to get things done as soon as possible.
Now…
How do you use it?
Step 1- Open Canva
First, we open the Canva application and type "Instagram Story Highlight Cover" in the search bar.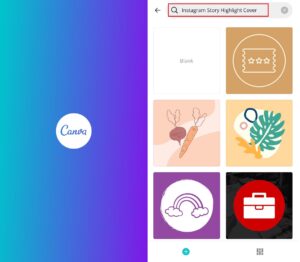 You will notice that once you start typing, it will start giving you suggestions, just as soon as you see it, press it.
Step 2- Press on "blank" design or use another one
For this step, simply choose the template that you want to use.
Have in mind that you can also design the entire cover by yourself for scratch by choosing "blank."
There will be a variety of options to create your highlight cover, so take your time to see the choices that fit better with the concept or theme that you already have in mind.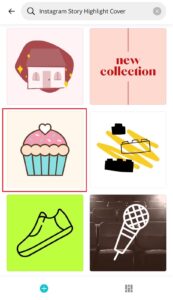 For simplicity, we are going to choose the one with the muffin.
Step 3- Edit your highlight cover
Once you have selected your favorite template or decided to start from scratch, then just start editing however you want it to look.
In simple words, just choose a background color and then find an icon to match the purpose of the highlight.
How to change the center icon or image?
In order to change the center icon or image, just press on the "+" symbol, and go to illustrations.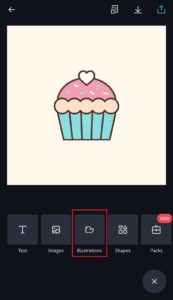 After that, it's all about typing and searching whatever icon you want to use for your other highlights.
Once you have found one icon that interests you, just press on it, and the app will add it for you. The next thing would be to adjust its size and put it wherever you want.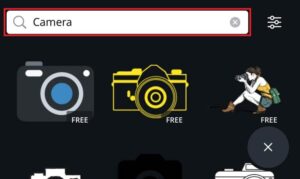 The same thing goes for adding texts and shapes.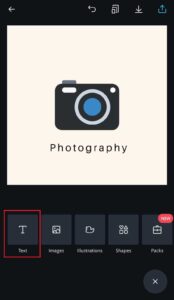 In the editing panel, just choose whatever you want to add, and then proceed to change the settings before adding it.
How to change the background color?
Just press anywhere in the background, and then you will see that a color palette will appear under your highlight cover.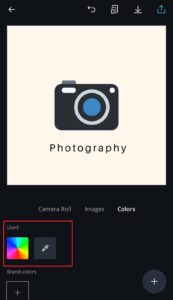 After clicking on the color palette, then the next thing you will have to do is simply choose the color that you want.
Whenever you're done, just click on "done."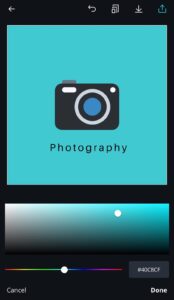 Step 4- Downloading your work
Before doing anything on Instagram, you have to download your Instagram Highlight Cover.
For that, just press on the arrow at the top.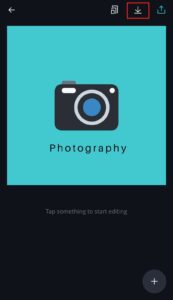 This is our final result and the one that we will be using as our highlight.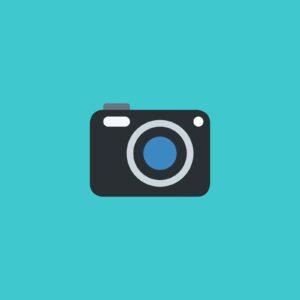 Note: Keep reading as we will be talking about how to post this on your story highlight in the easiest way possible, and what people always get wrong about doing this.
Unwritten rules about Instagram Highlight Covers:
Be careful of how detailed or specific you make each highlight cover. This is simply because you do not want to have more than 20 different highlights in your account. It is better not to create many Instagram Highlights Covers so that visitors do not get tired of looking for any specific type of content.
Always consider copyright policies so you don't get yourself into trouble after using a certain image. For example, for Canva, always use the free ones unless you pay for the premium ones.
Much like content creation in any shape or form, sharing too much can have the same issue as sharing too little, which is why you must establish a certain balance in order to keep your audience interested.
What are some examples of Instagram Highlight Covers?
People usually just go with regular pictures that summarize the entire purpose of the Story Highlight.
A great example is how Instagram itself organizes its highlights. As you can see they do not have icons or a certain theme, they just have very good images that are both creative and interesting.

Another type of highlight is the one where people have a certain color and icon.
These look very professional and are meant to maintain a certain theme or simply help followers find different types of content within the page that they are visiting.

There is not really a good or bad way to organize our highlights. In general, it should about you and however, you want to have them organized. A color that works for somebody, might not work for you.
Use this opportunity to express your creativity and yourself in whatever way you want.
What are the best tips to remember when creating highlight covers?
Covers should match your theme:
Always make sure that at least the color that you use makes sense. If you usually post pictures with bright colors in them, it will not really make any sense to have dark colors in your covers. Just like that, the same applies to your icons.
It's okay to get creative:
One issue that most people tend to struggle with is the fact that they tend to play it safe with the designs because they don't want to make mistakes or are simply scared of other people not liking it a certain way. Be creative and have your covers however you personally feel is the best way for yourself.
Do not have many highlights covers:
Just like we mentioned before, make sure that you do not have a lot of highlights covers since it will make it harder for your followers to find whatever content they want to watch from you. As a rule of thumb, less is more.
Even if you think that your covers do not look good,  it's always important to keep practicing and keep doing research on what is working and what others are doing.
How to post your Instagram Highlight Covers?
We really wanted to talk about this since most people usually do not know about this.
You do not need to post your highlights in your story anymore in order to use them.
Just open the highlight, or long-press it, to then go to "Edit Highlight."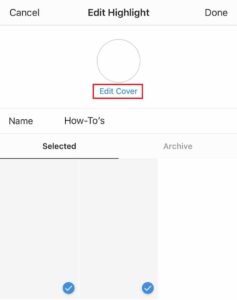 After that, just go to "Edit Cover."
That will allow you to choose a picture from your gallery.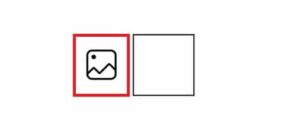 Instagram Highlight Covers are a great way to improve your account's aesthetics and to have another opportunity to grow beyond what you already have, which is something that is always quite appealing about digital marketing: there is always another way and another strategy to keep improving yourself, thus allowing you to never stop growing and doing better.
I encourage you to watch this YouTube video from Cassie Scroggins, in which she talks about "How to Create Instagram Highlight Covers in Canva."
One thing to remember is that this video was published on Feb 21, 2018. So the option to edit covers without posting in our stories was not an option back then, so just ignore that part.
Aside from that, this is a great video that will help you out if you want to do it on a computer since we just covered how to do it using a smartphone.
Before you go
Our website is all about providing you with the best tools to grow on Instagram.
Take a look at our Instagram Hashtag Generator, for example.
If you like what we do, make sure to bookmark our homepage so that you can easily access our content every time you want.
Thank you for being here.
The Hashtagie Team.