Many people have been asking us recently, what's Instagram Reels hashtags limit?
How many hashtags can I use on IGTV?
In this article, I will be answering these question and I will also be talking about the things you should implement now to get people to watch your content.
Let's start…
Just like a regular Instagram post, you will only be allowed to use up to 30 hashtags on your Instagram Reels video description.
In order to know the hashtags limit on Instagram Reels, this is what we did.
First, we pasted almost our entire list of hashtags for IGTV in the description.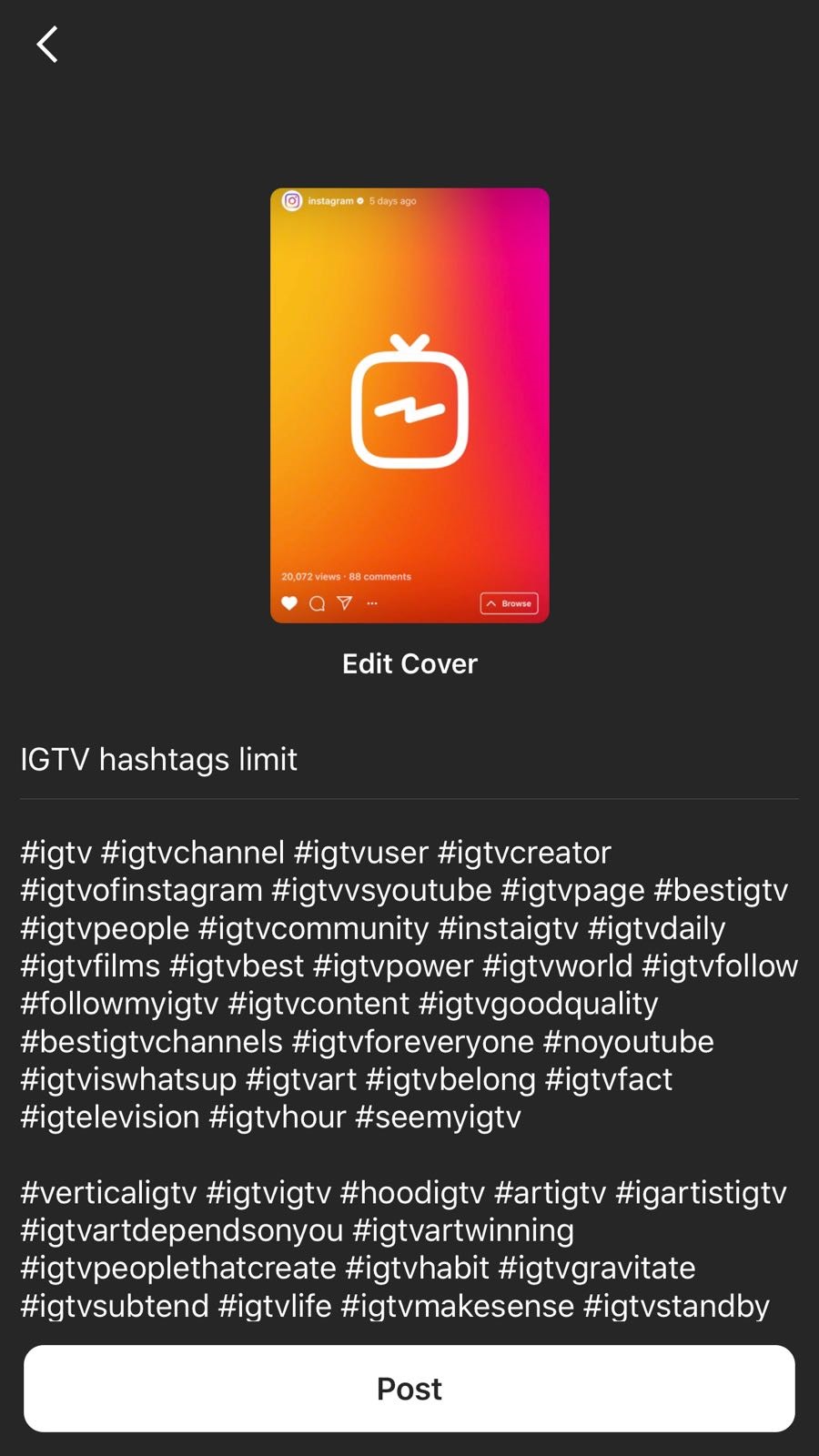 There were about 180 hashtags in here.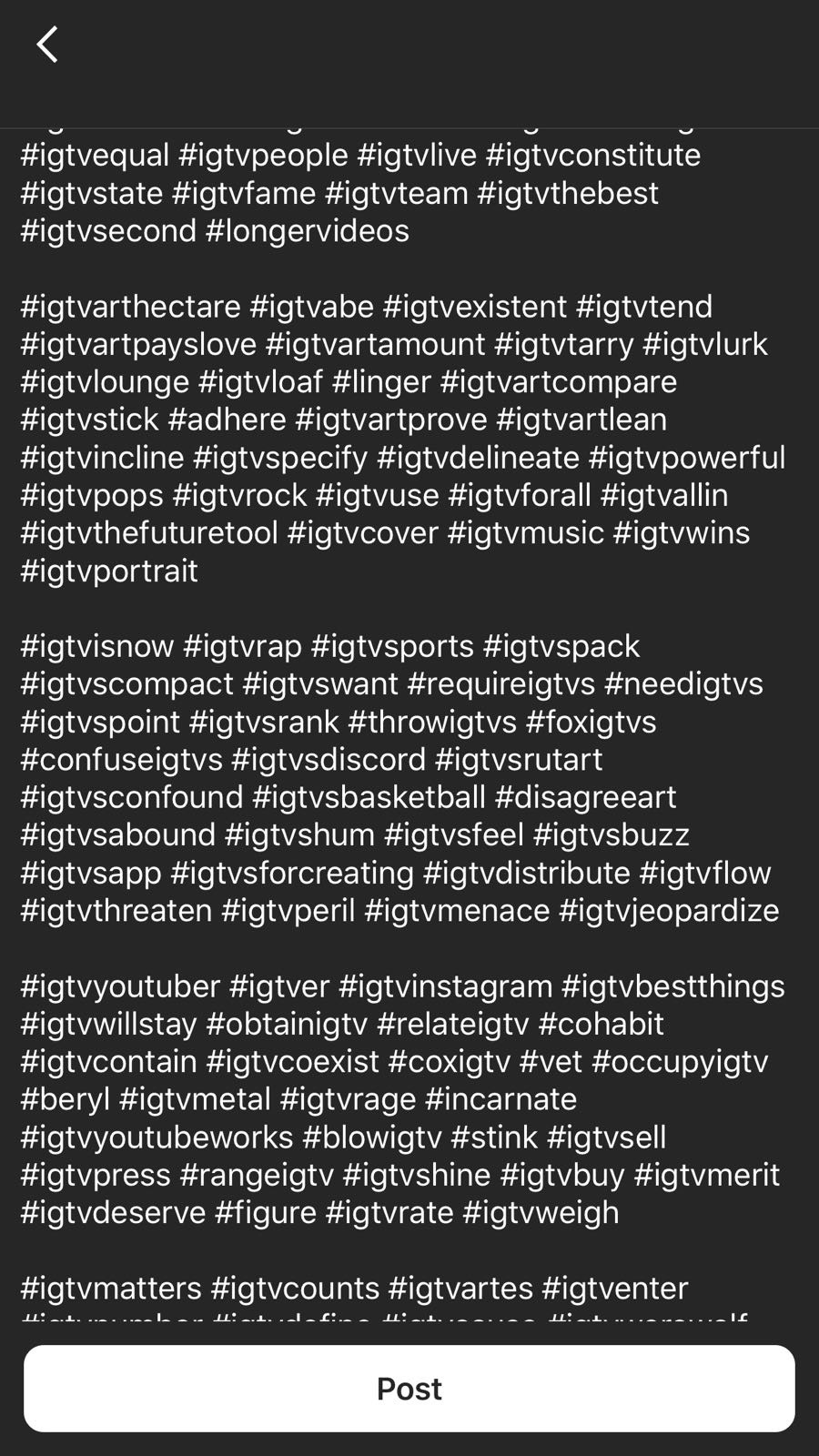 We just pasted hashtags until we were not longer allowed to write anything at all.
See: Instagram Reels Video Description Character Limit | How to use it better than others?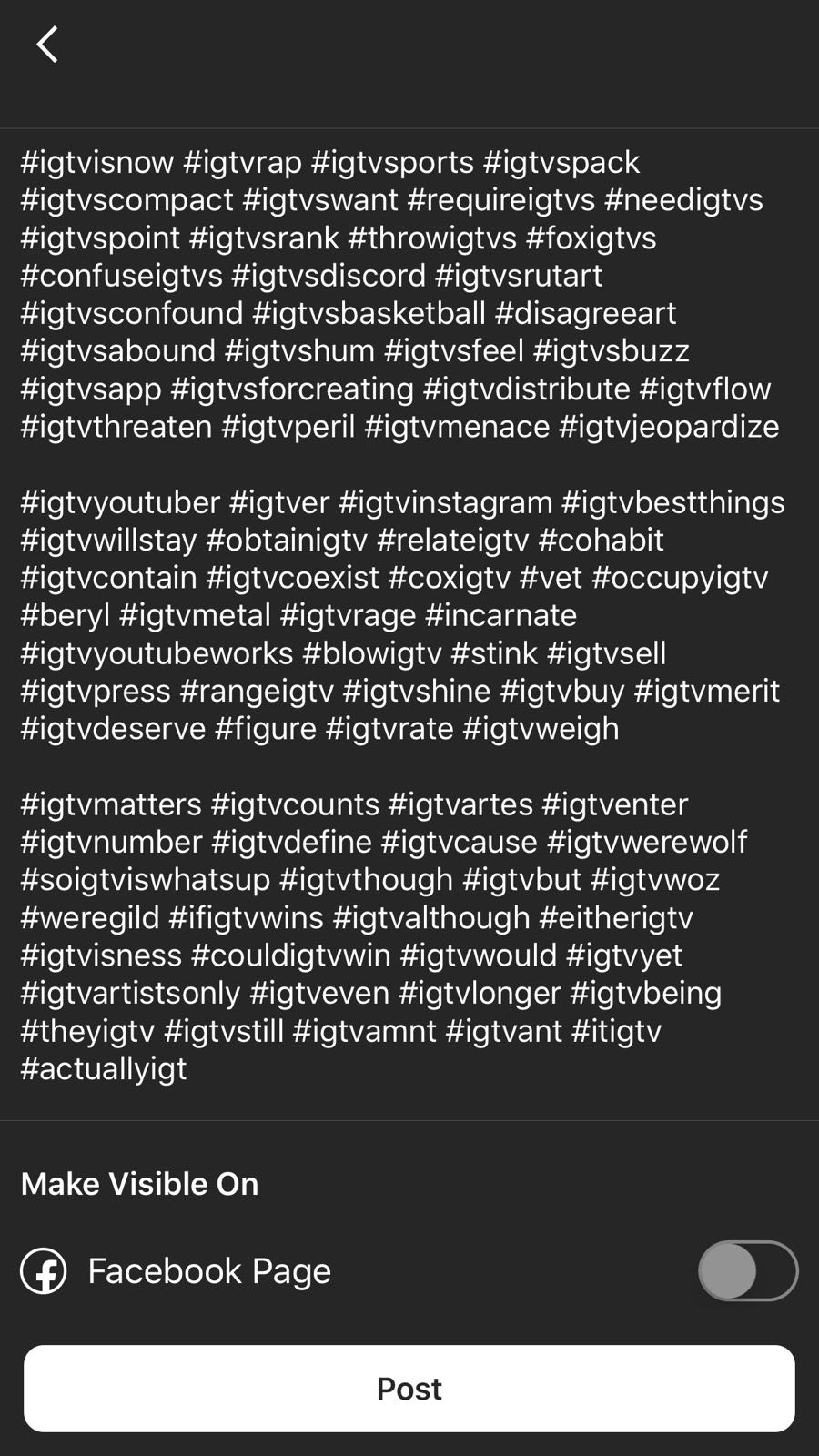 It was not a surprise that after you press "post" with so many hashtags, something different should happen:
Your video will get posted, but you won't even be able to see the description or even the title; they disappear.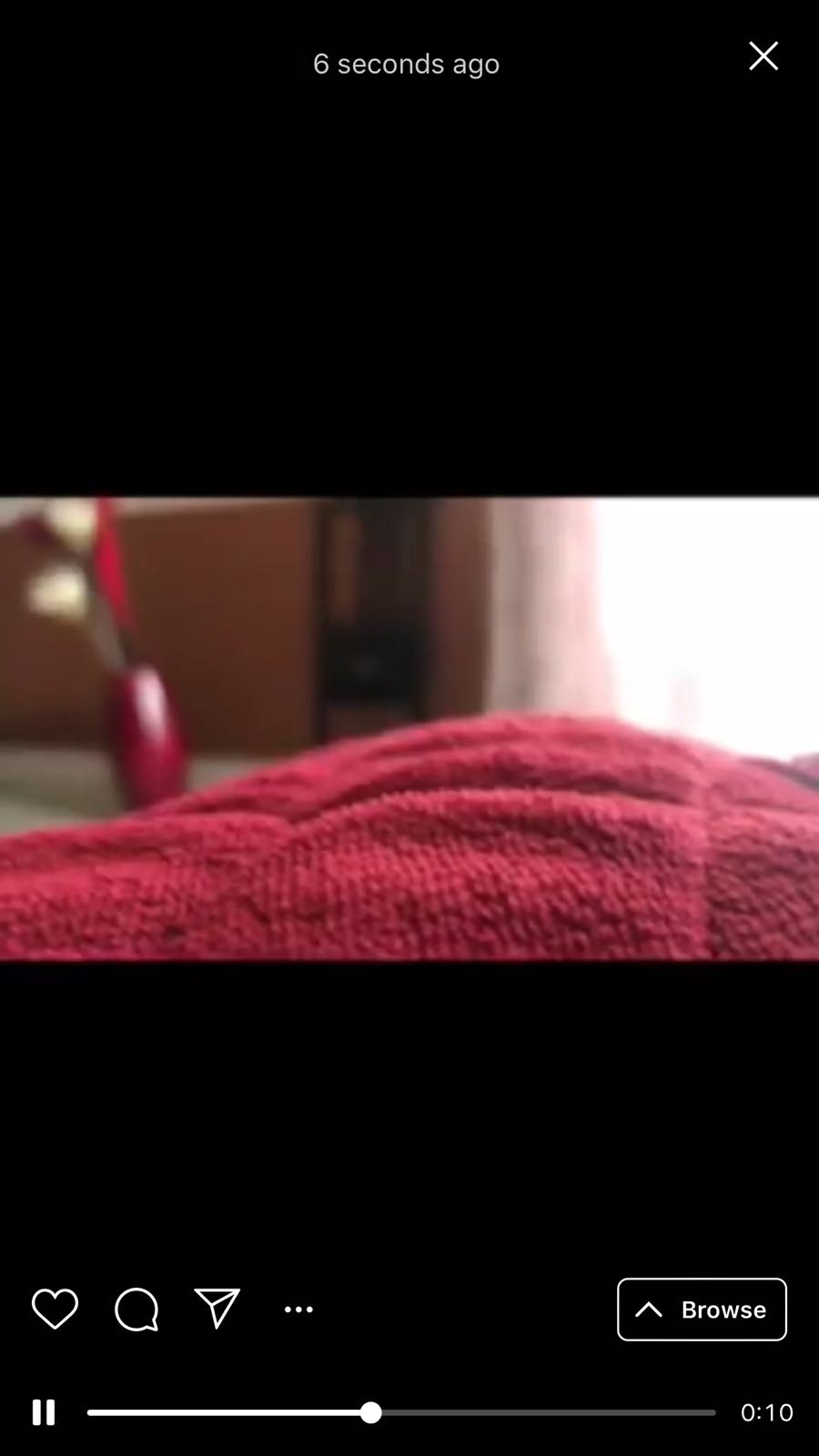 As you can see in the picture above, right where it says "6 seconds ago", the app should be showing our video's title and the option of showing the description with the little triangle.
Just like this next screenshot: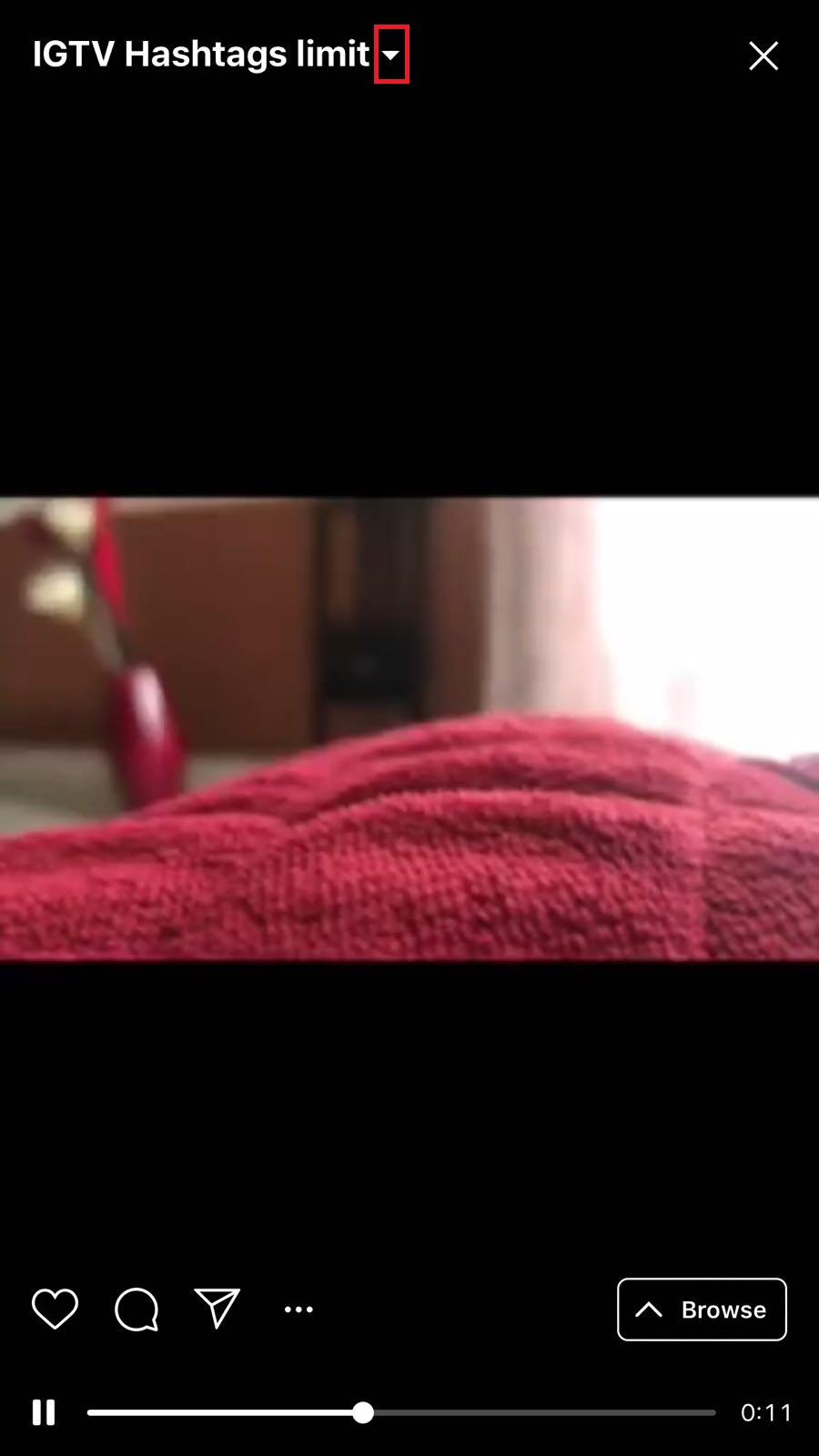 This might change soon with a few Instagram Reels updates in which they won't even let you post if you have more than 30 hashtags, but as of right now, that was our personal experience.
See: How to upload a landscape video to Instagram Reels? | iOS and Android | Easy tricks
Let's now see what happens when you put 30 hashtags.
We just went ahead and put a list of 30 hashtags in the video description.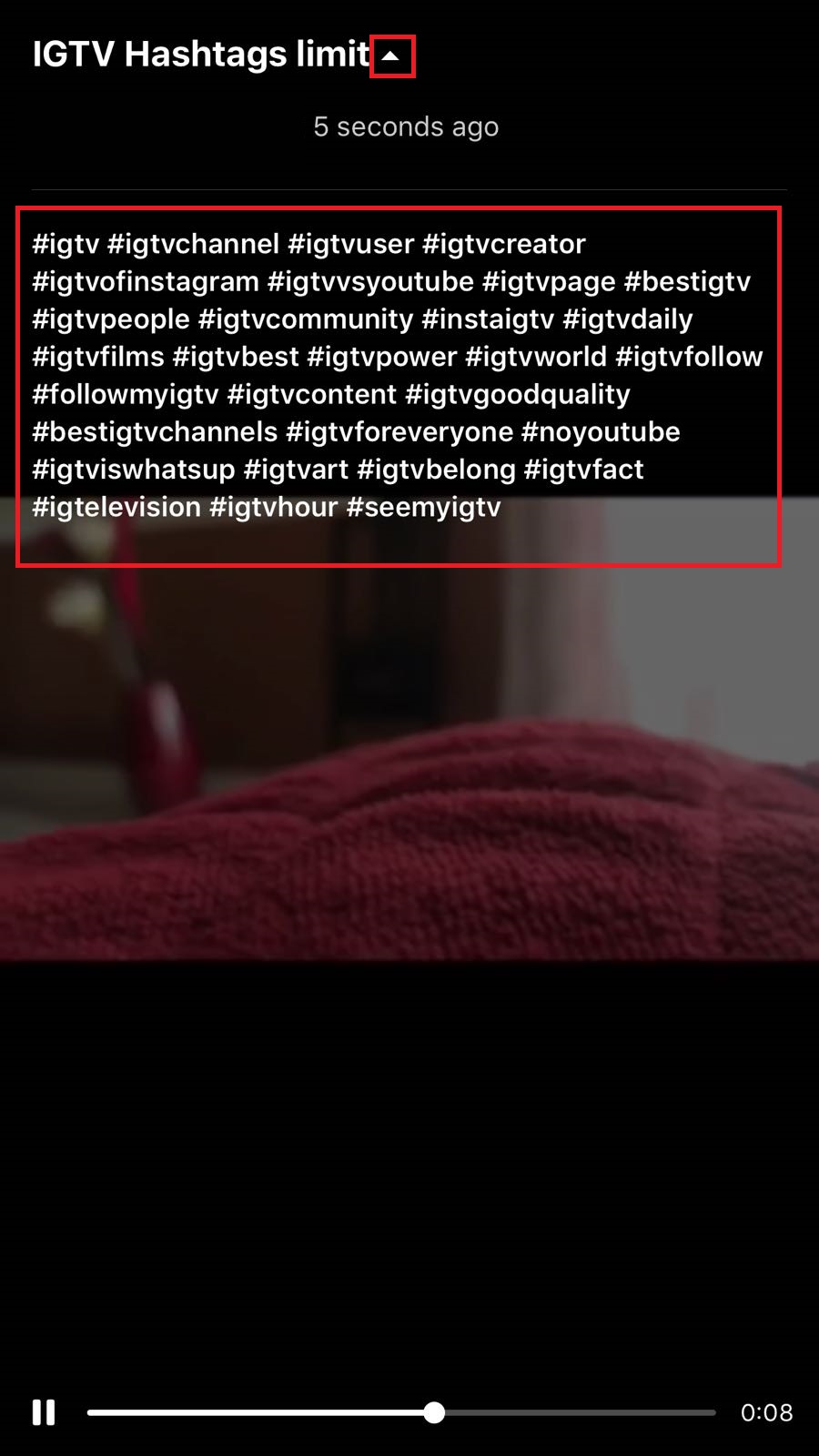 And just as we were expecting, your videos will appear as if they were regular Instagram posts.
This is an extremely important thing to know since, as we will talk later on this article, hashtags are a great way of getting discovered on Instagram Reels.
Let's take a look at the hashtags sections themselves.
We can see that #igtv alone has already 42.1 K posts (this number will always be increasing).
This tells us that many people are giving IGTV-related hashtags a lot of attention right now.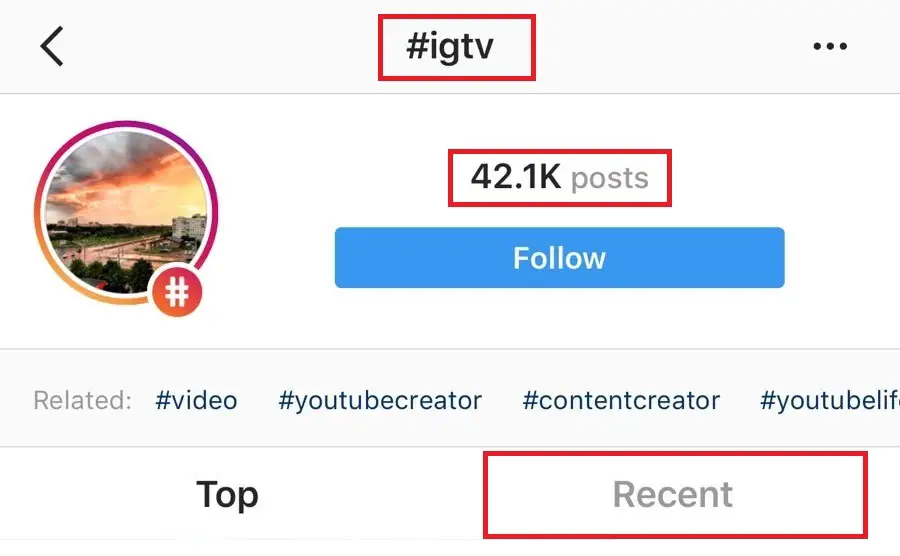 After we go to the "recent" tab, this is what we see: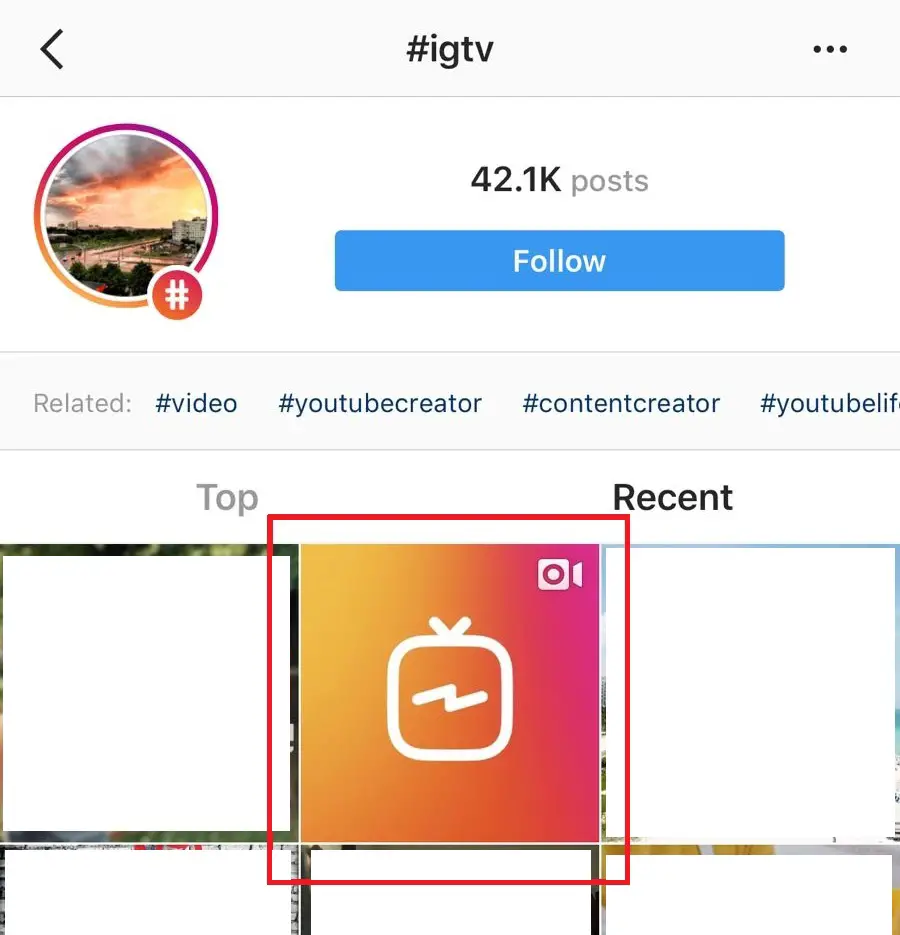 Our video will appear beside any other regular video or photo, and if anyone clicks on it: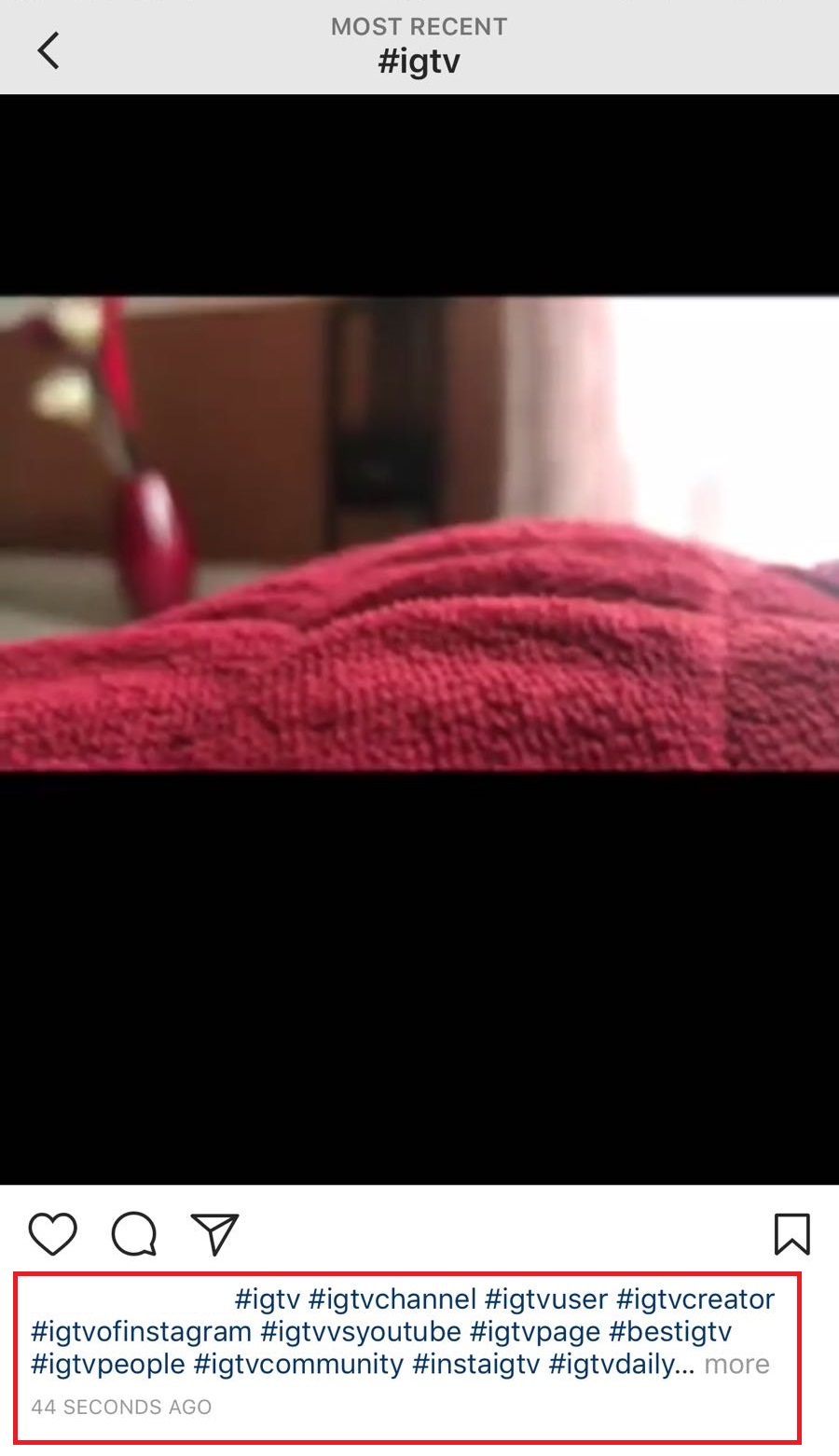 They will be able to see the entire Instagram Reels video if they want to.
And again, if we go to any other hashtag that we used: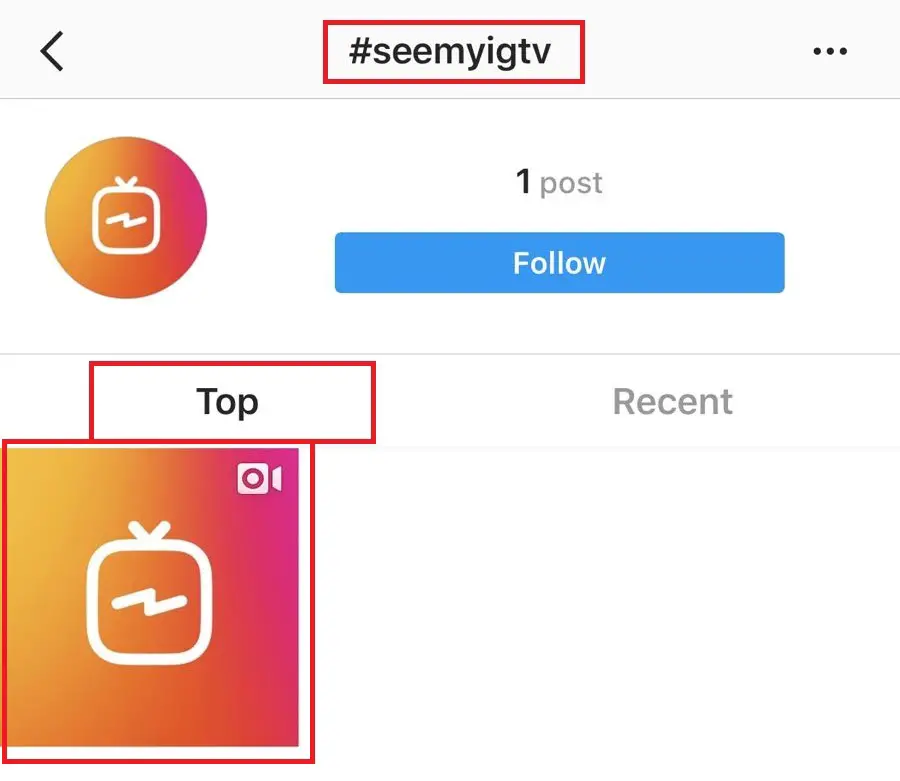 We will be able to see our video anytime we click on it.
All these hashtags already have hundreds of posts (numbers not updated).
Some of them will have more than others, but this just depends on how targeted or broad the hashtag itself is.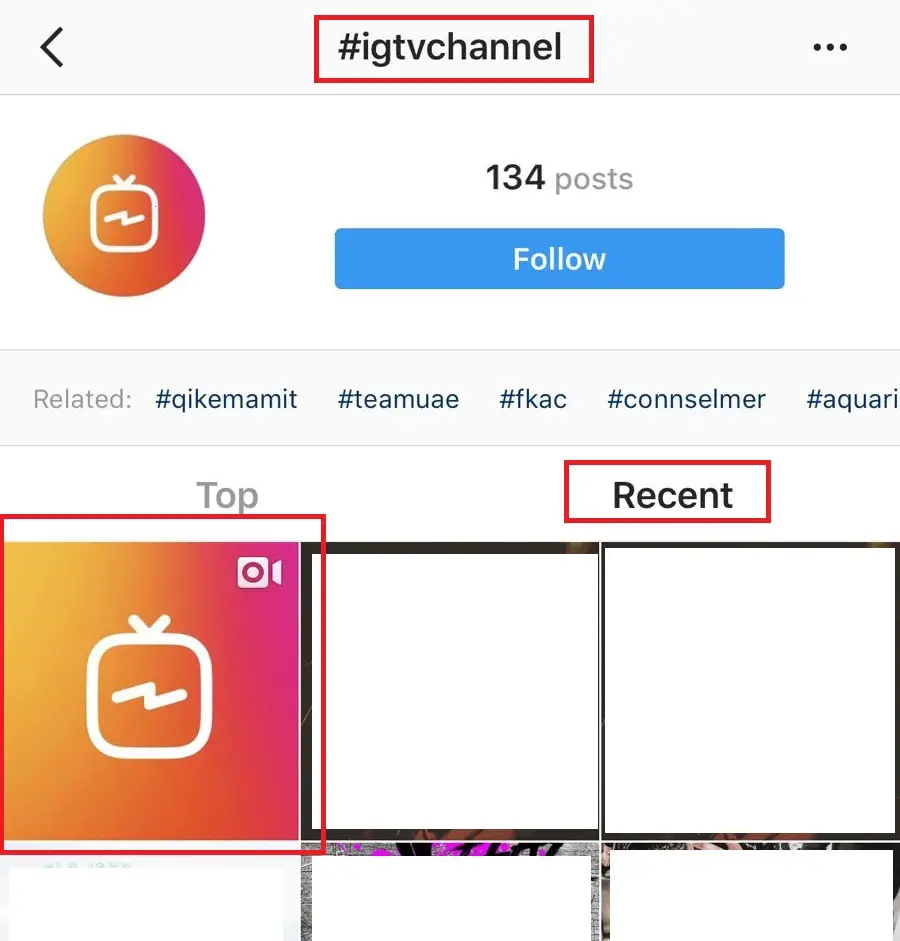 Now, we pasted 31 hashtags to see if 30 was really the limit. This is what happened…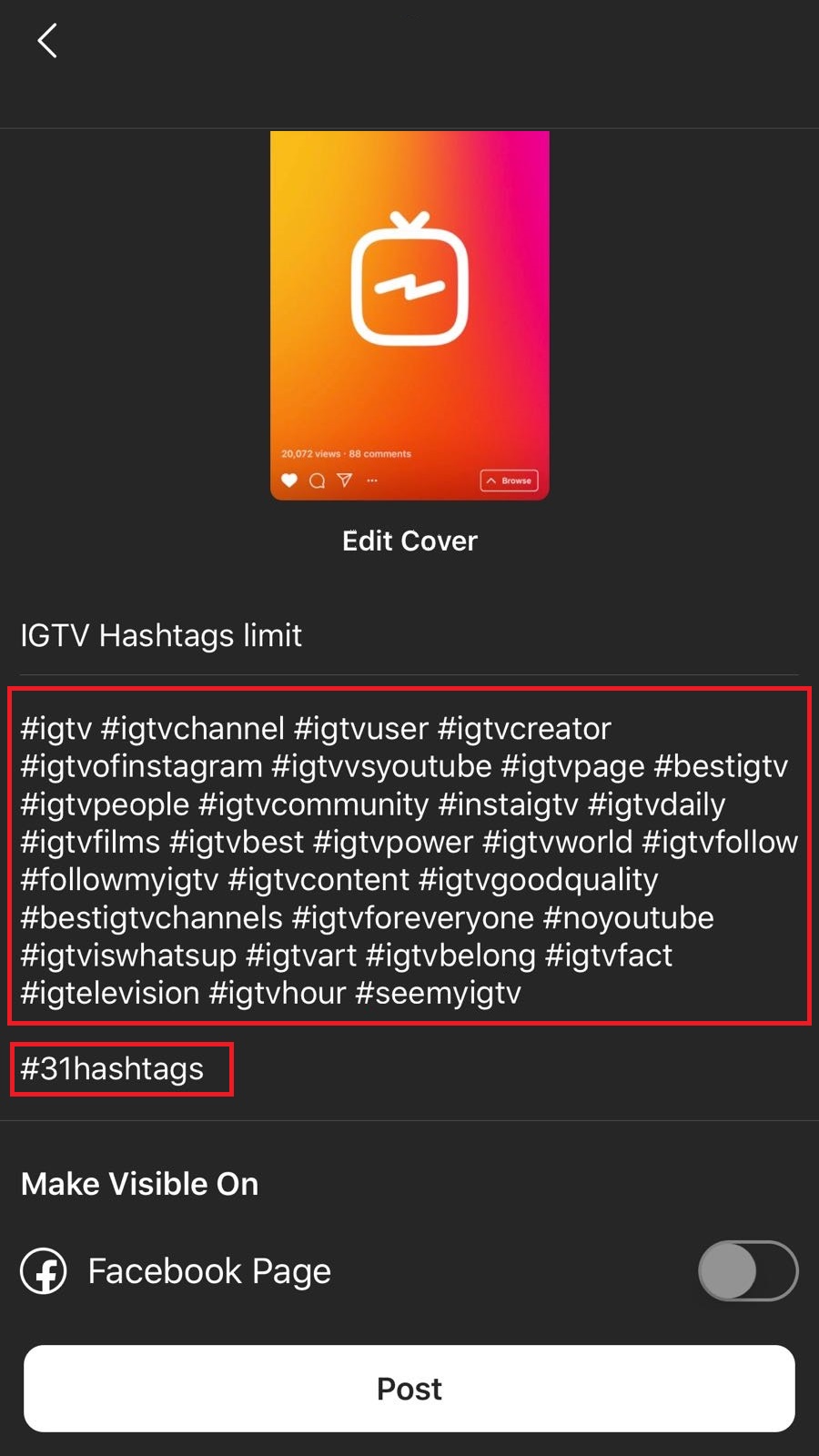 Just like when we had around 180 hashtags, 31 will also affect how your title and description are shown.
None of the hashtags will do what they are supposed to do, get your video out there.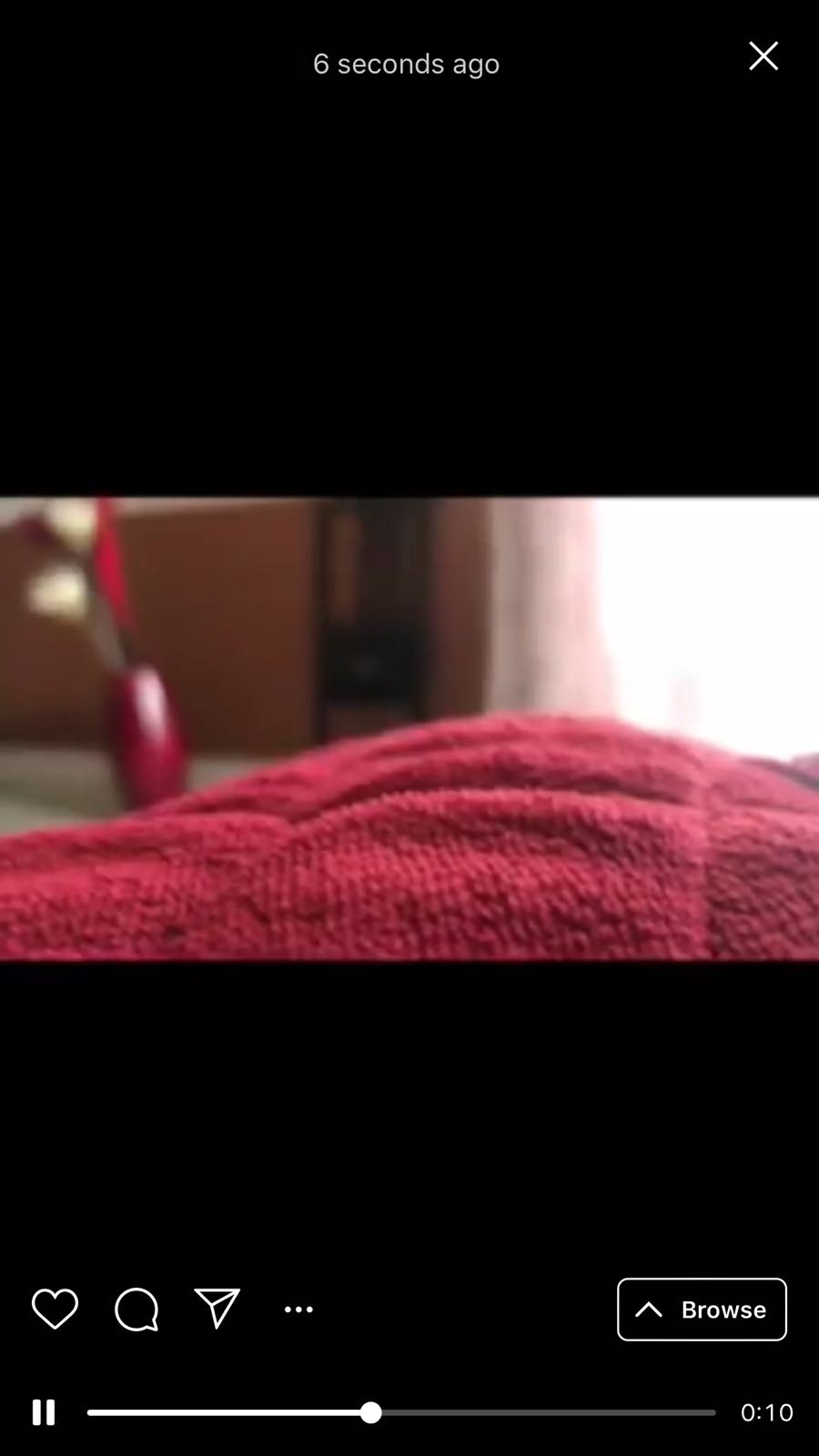 Be careful and never do this:
Now, we wanted to share what happened to use while trying to get these screenshots:
We were actually banned from using hashtags in our videos.
Update: now everything is back to normal after we waited for about a week or two.
Let's take a look…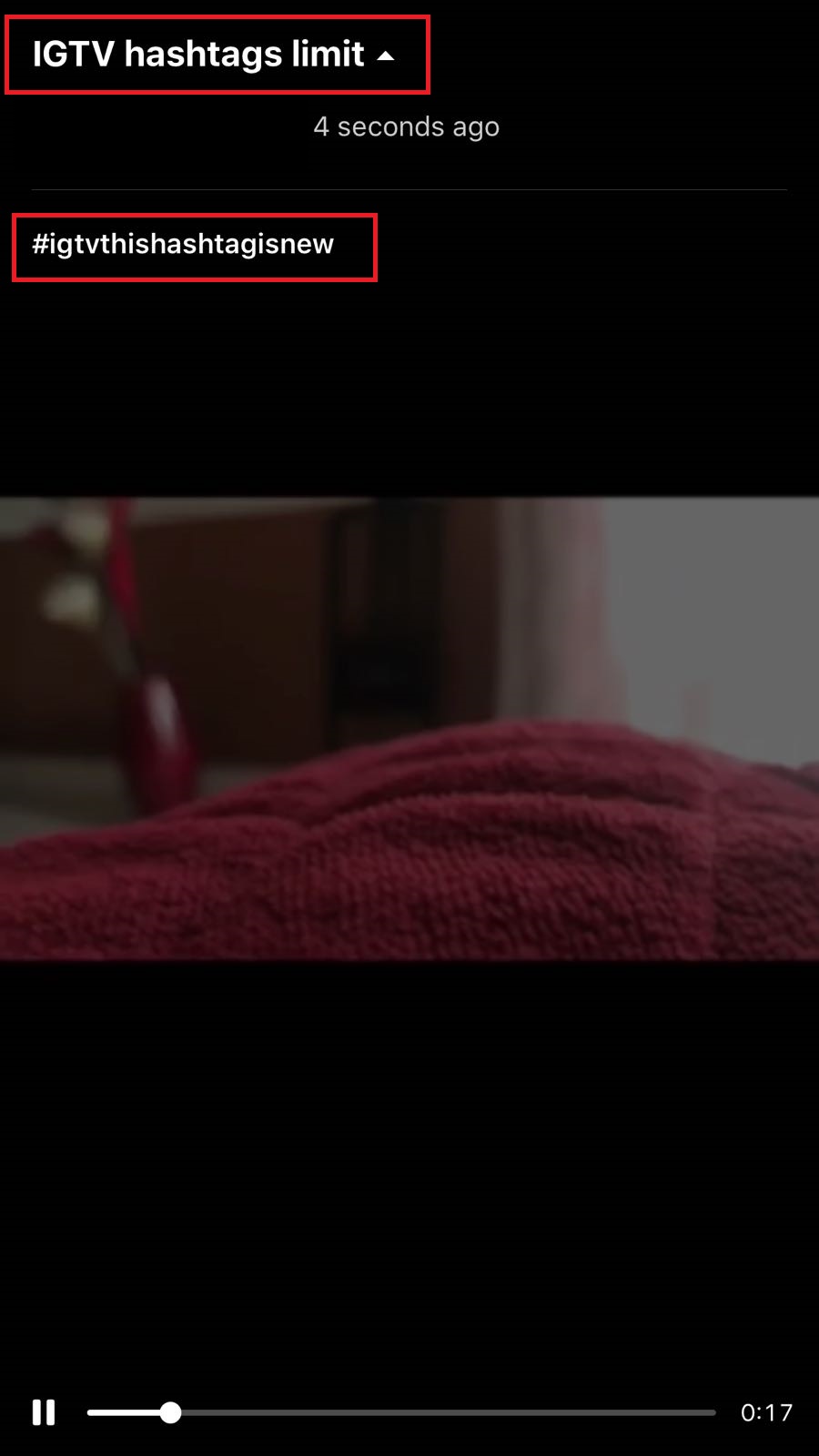 We tried putting #igtvthishashtagisnew, which has no content and as you can see: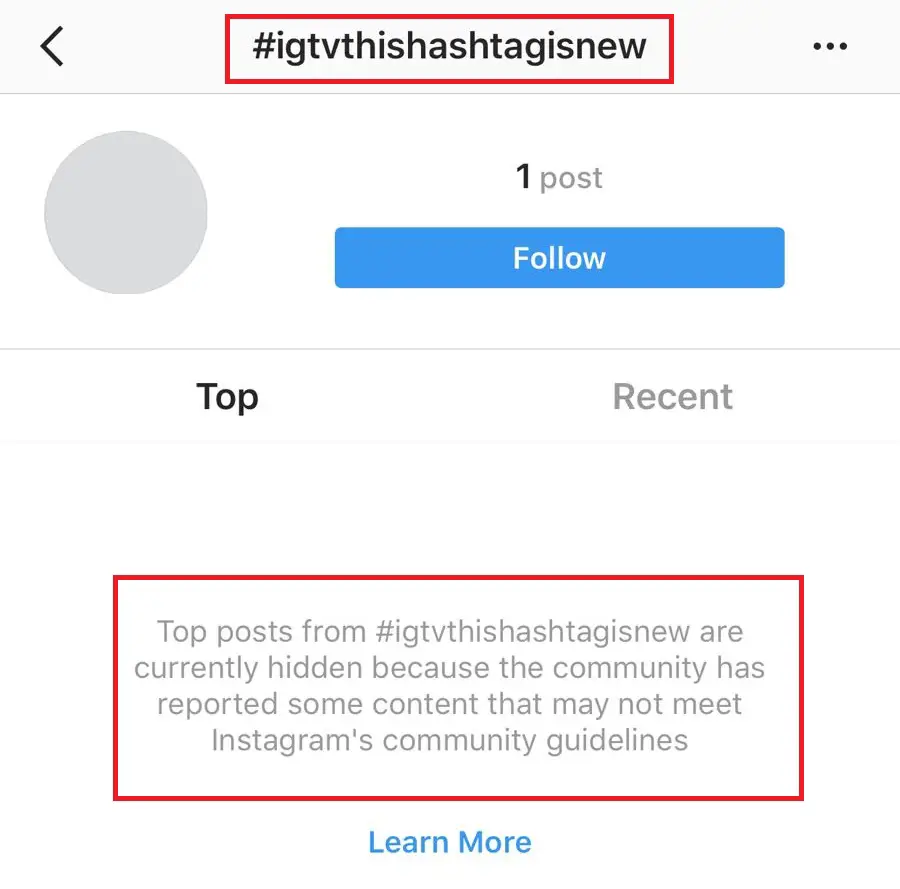 Our video is not showing anywhere, not even in the "recent" tab.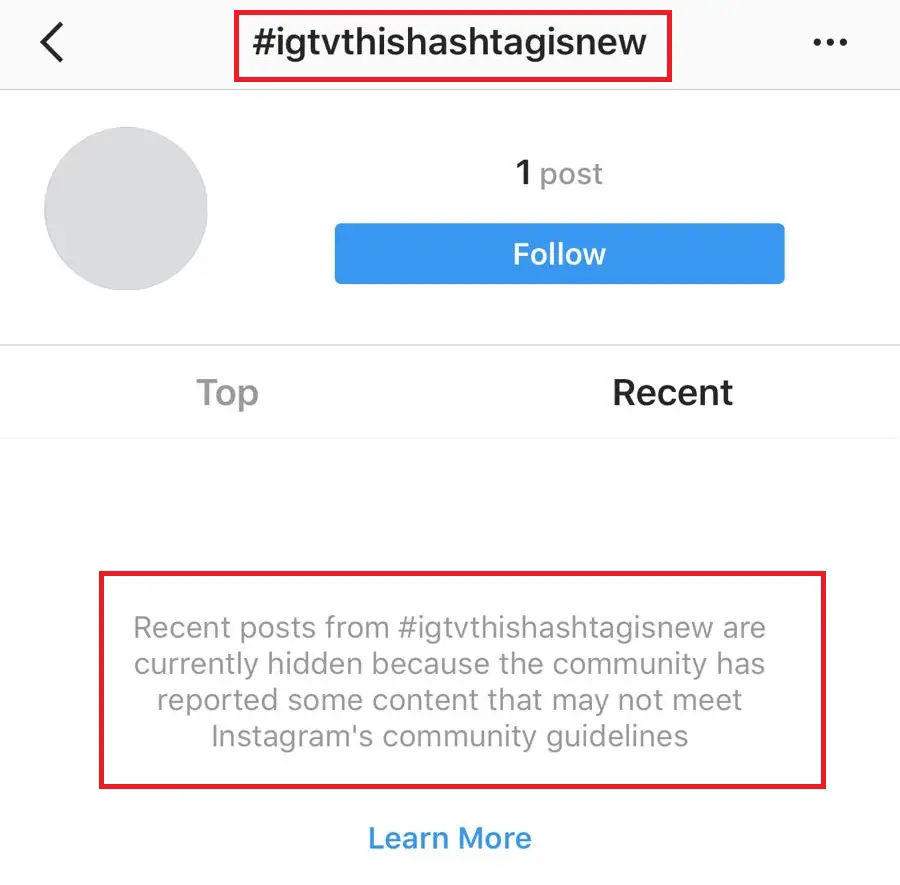 This is what Instagram has to say:
Recent posts from #igtvthishashtagisnew are currently hidden because the community has reported some content that may not meet Instagram's community guidelines.
What can we conclude:
Yes, you can use hashtags, but don't abuse it or you won't be able to do it in a long time.
And, at the same time, don't post and delete the same post, with different hashtags.
Things to do now to actually get viewers
What can you do to get people to view your videos?
We will break it into two sections, getting new people to watch your content, and getting who already follows you on Instagram to be your new Instagram Reels viewer.
Gaining new viewers that don't follow your Instagram:
With this one, if you are reading this, you are already almost there.
Hashtags will get your new viewers since they will show as if they were regular posts, so knowing how to use them is very important.
For example, you will want to use, as we always say, targeted hashtags as well as niche-related hashtags.
What we mean by this is that, for example, if you post comedy videos, you should not be using hashtags for makeup, unless your content is about funny makeup videos.
You get the point, don't make people find you by mistake, make sure they are actually looking for videos like yours.
2- Collaborate with others
If you collaborate with another creator you will get exposed to a whole new audience.
What you want to do is look for people that are in the same niche that you are and ask them if they want to make a video with you.
Use this next link to read an article in which we talk how to collaborate with other Instagram Reels creators. Make sure you scroll to the middle.
3- Get featured on other Instagram accounts
If you have been on Instagram for long enough you have sure seen people giving shoutouts to others accounts.
There are literally thousands of accounts with more than 1 million followers that give shoutouts to other creators.
They are not for free most of the time, but they really can get you somewhere if you do it right.
See this video by High On Life titled "How to Gain 100K Instagram Followers in 48 Hours". You will get the idea pretty well of what I'm talking about. 
Do we recommend this?
Yes and no. Some of this accounts have fake followers, which in the end, will cause you to lose your money on nothing.
If you see that the page has a good engagement ratio, meaning the number of followers compared to the number of comments and likes that they get per post, then you can consider it, if not, then you might get scammed.
Making who already follows you watch your videos
If you already have a few people following you, you can do a lot of things to make them watch your Instagram Reels videos:
1- Post regular Instagram posts about your Instagram Reels videos
You can publish regular posts to your Instagram telling them that you have new content on your Instagram Reels.
The ultimate goal is to let them know about the new feature and to make them be aware of your videos.
In whatever picture you put out, you can say something like:
Check out my Instagram Reels for videos on… *whatever your video is about*
Or
Just posted a new video on Instagram Reels, check it out and let me know what you think.
Just like that, I can assure you that a big number of people that already know about you, will go ahead and check out what you are publishing on Instagram Reels.
If you have an Instagram Reels channel, you will be able to use a "swipe up" option to promote your videos.
This means that anyone can literally swipe up and be on your channel in seconds.
With all these new Instagram algorithms, maybe your posts won't be shown to certain followers, so by doing the same thing on your story, you are actually increasing your chances of getting more people to view your stuff.
If you feel like it, you can directly DM people and send them your Instagram Reels video.
One thing, don't just send them the video, you want to make sure you ask for a feedback or anything that invites them to engage with you. For example:
I just posted this video on Instagram Reels, what do you think?
Now, I don't know about others, but if someone tells me that, then I would feel like I would have to watch it to at least be able to give them an accurate answer.
Before you go
Our website is dedicated to providing you the best hashtags in any niche or related to a certain keyword.
For example, with IGTV hashtags, as you can see: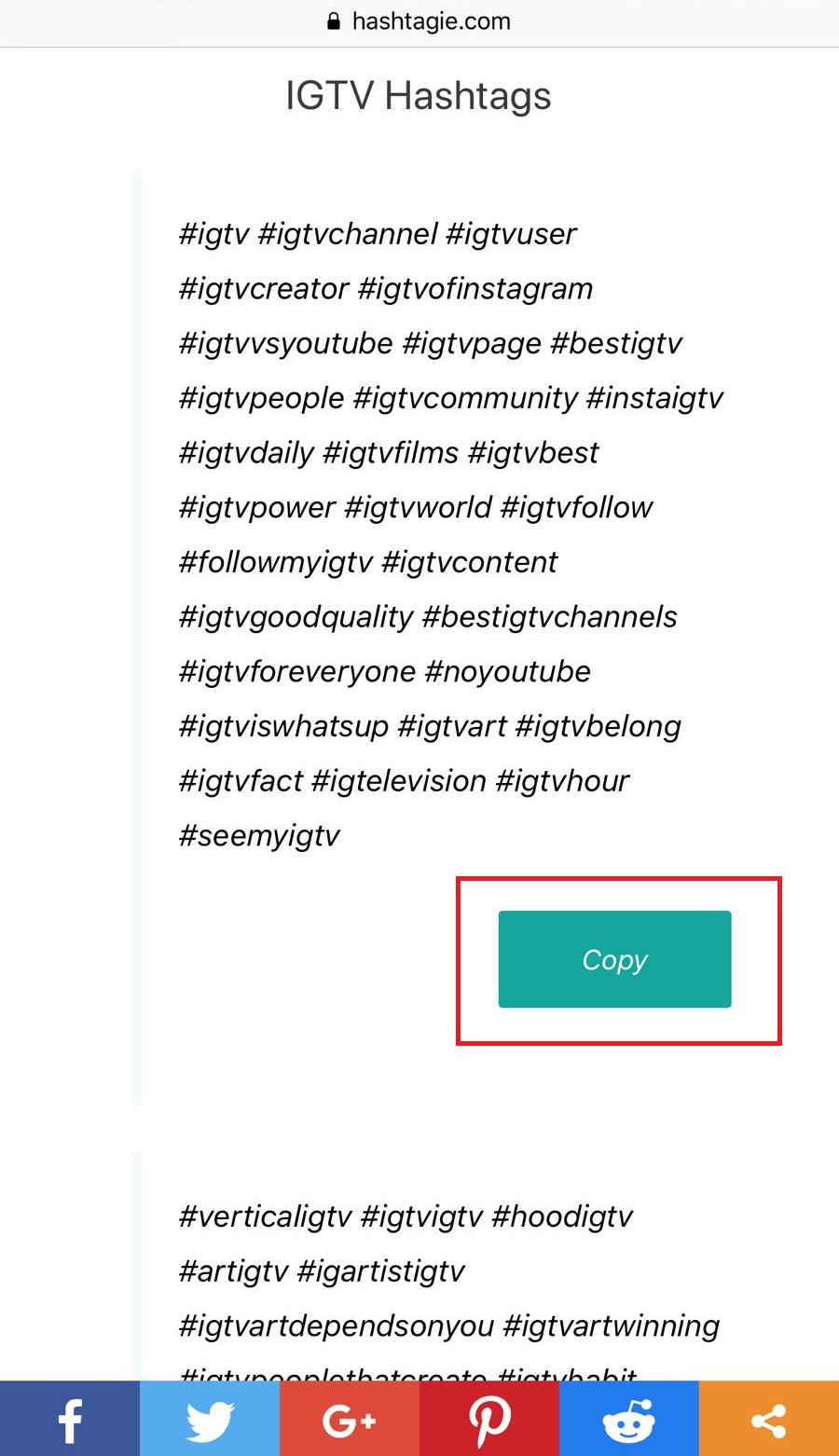 You will be able to easily copy a list of 30 hashtags to use on your Instagram posts or Instagram Reels videos.
Thank you for reading and don't forget to give us a feedback using our "suggest" form under the resources tab.
The Hashtagie Team