Many of you have been asking this question a lot, can you see who views your Instagram reels videos?
Is it possible to see who watched your content on Instagram reels?
Today, I will be answering these questions, and I will also share some tips on how you can start growing your channel today.
Let's start…
Can you see who views your Instagram reels?
The answer is no, you will never know who watched your videos on Instagram Reels and nobody will ever know that you watched theirs either.
And there is not a single app, or trick to get around this, so please don't get scammed because of this.
When you go to your Instagram Reels, and open any video of yours, you will see that Instagram will tell you how many people have watched it at the bottom.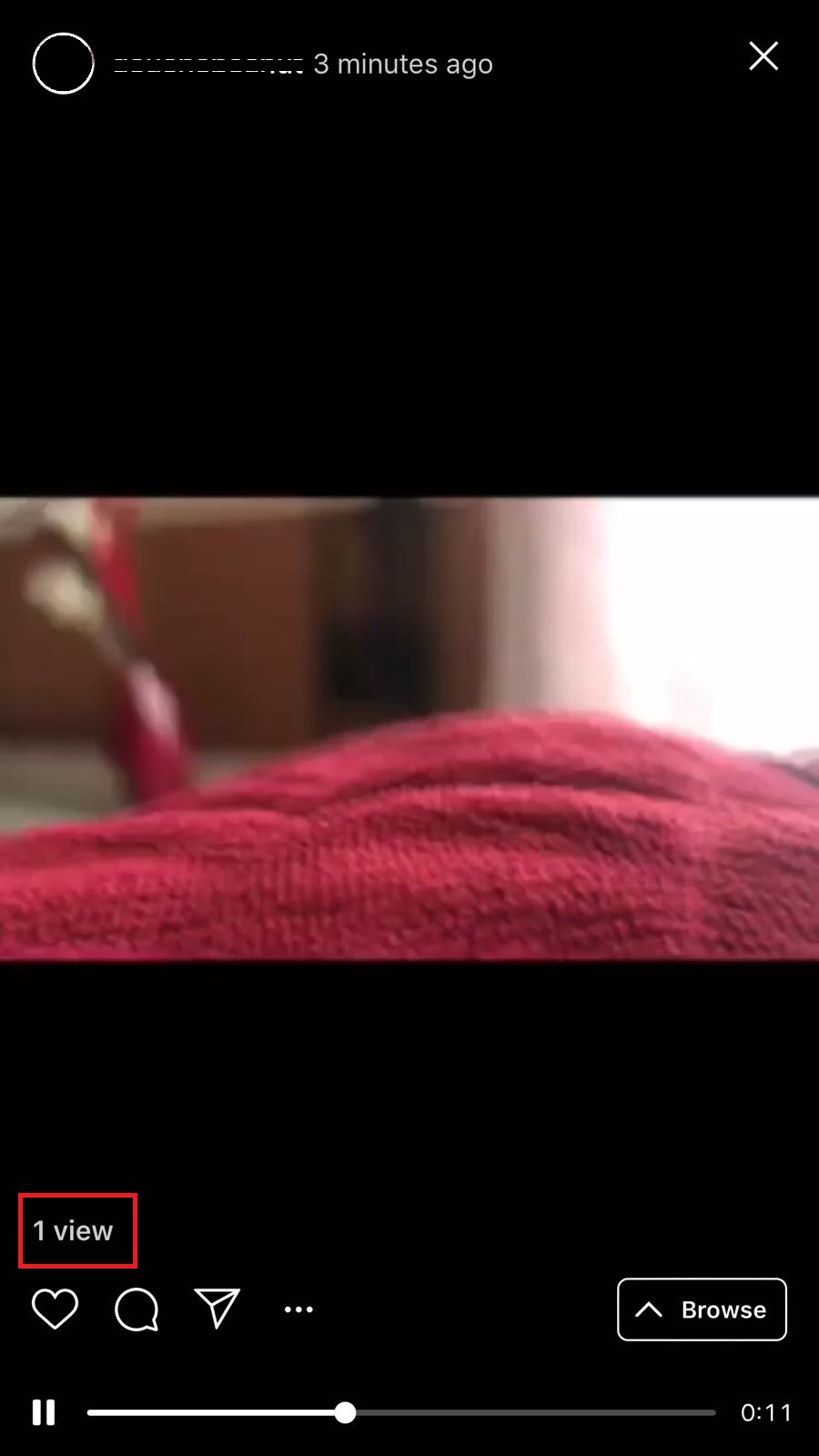 Click that number so it takes you to the "views and likes" tab.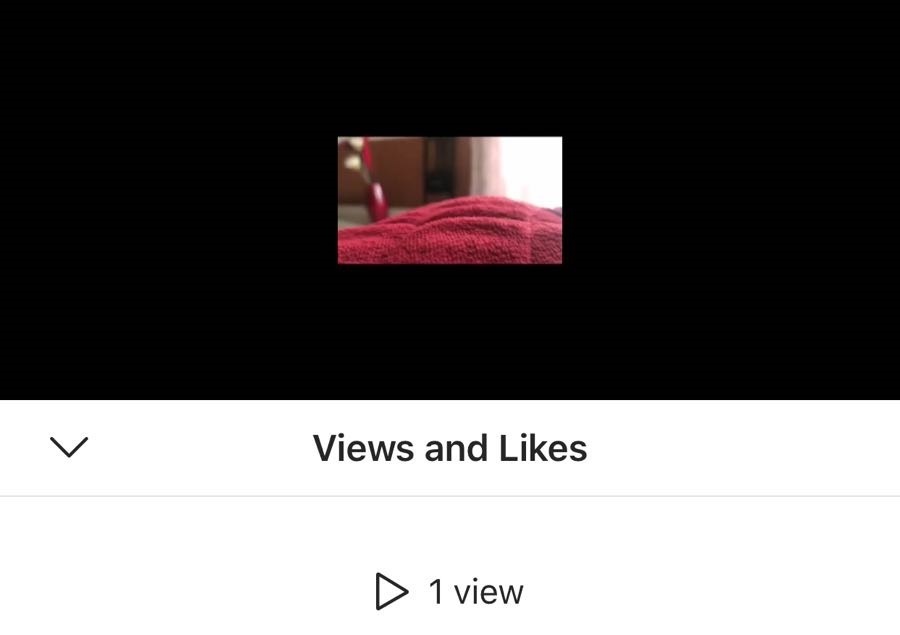 As you can see, Instagram Reels will tell you just the exact number of views, but it will never let you know who those people are exactly.
In this example that I'm using, we have only one person (shown as 1 view) that did watch the video that I posted.
If they would have liked the video, it would show below the "1 view" text. We would know their names and it would look something like this: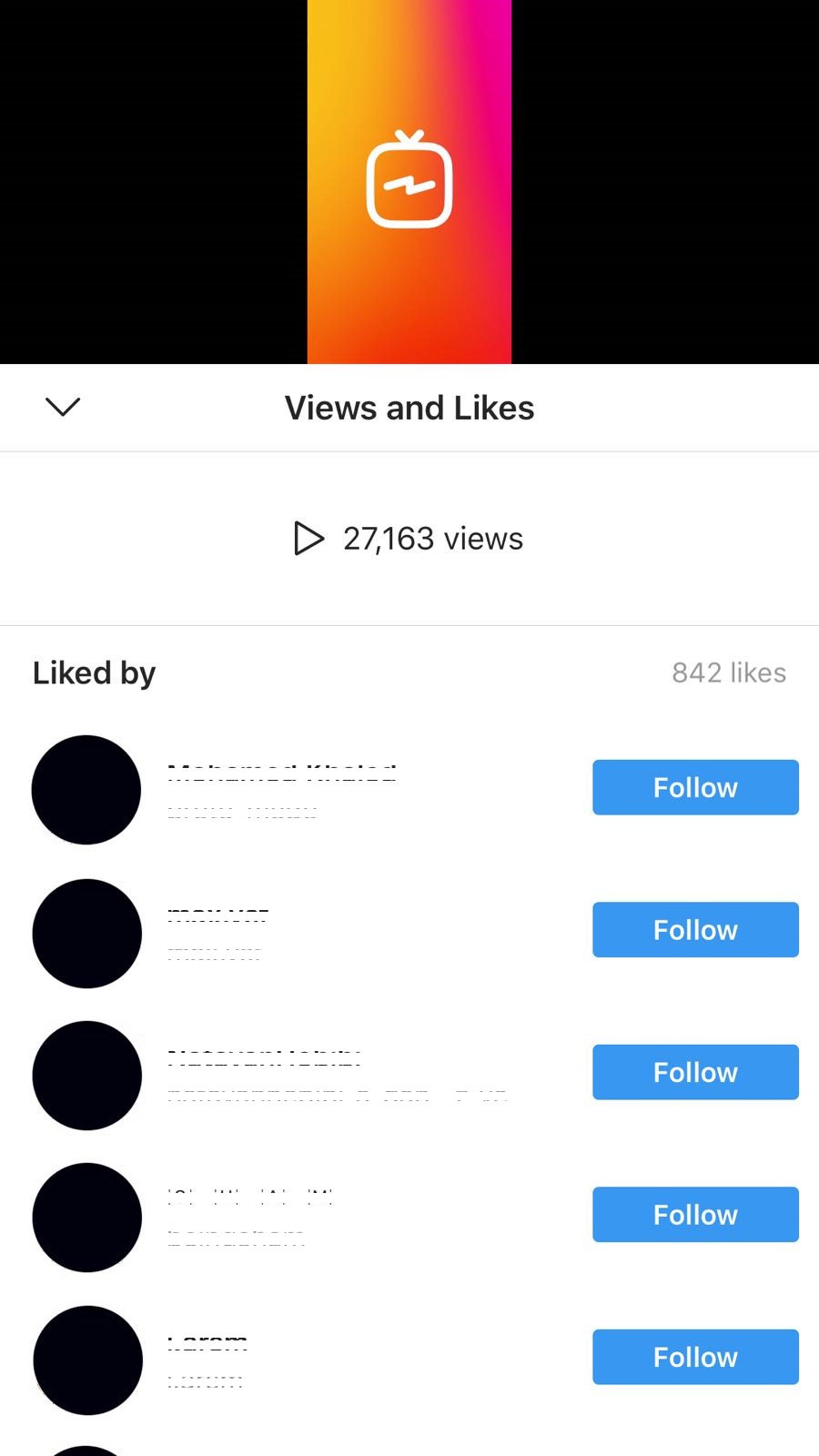 In this another screenshot that we have, people have actually liked the video and we can see that Instagram will show you the total amount of likes, plus the profile of those who did it.
And again, it never tells you who watched it.
Why Instagram won't tell you who watches your videos?
In my opinion is just for privacy purpose, just like Facebook and YouTube does.
As an audience, you have the right to not get exposed and to keep that to yourself.
Will this ever change?
No, we don't think it will.
Let's think about it for a second…
If Instagram changes their way around this, they might even reduce the number of video reproductions that each channel gets.
It would be like giving away people's web search history and we all know we don't want that.
How can you start growing your Instagram Reels?
There are many ways in which you can go about doing this.
If you think about it, it is pretty much like growing your regular Instagram account, but the difference is that with Instagram Reels, you have many other opportunities that people haven't started to abuse, yet.
So, being one of the first ones gives you a great advantage, you better use it wisely.
The ways in which you can grow your channel are:
It is not a secret that hashtags are "the way" of getting discovered on Instagram.
Many people don't know it, but Instagram Reels videos actually appear on hashtags sections just like regular posts.
This means that your videos could literally be exposed to people that are not even following you, right after you post them.
For example, the last time that I check #igtv, it had 4,874 posts.
Now, it has 56,021. And by the time you are reading this, I'm sure it will be even higher.
These two screenshots are what I mean by "hashtags sections." If you put hashtags on your Instagram Reels videos descriptions, they will show up here for others to discover them.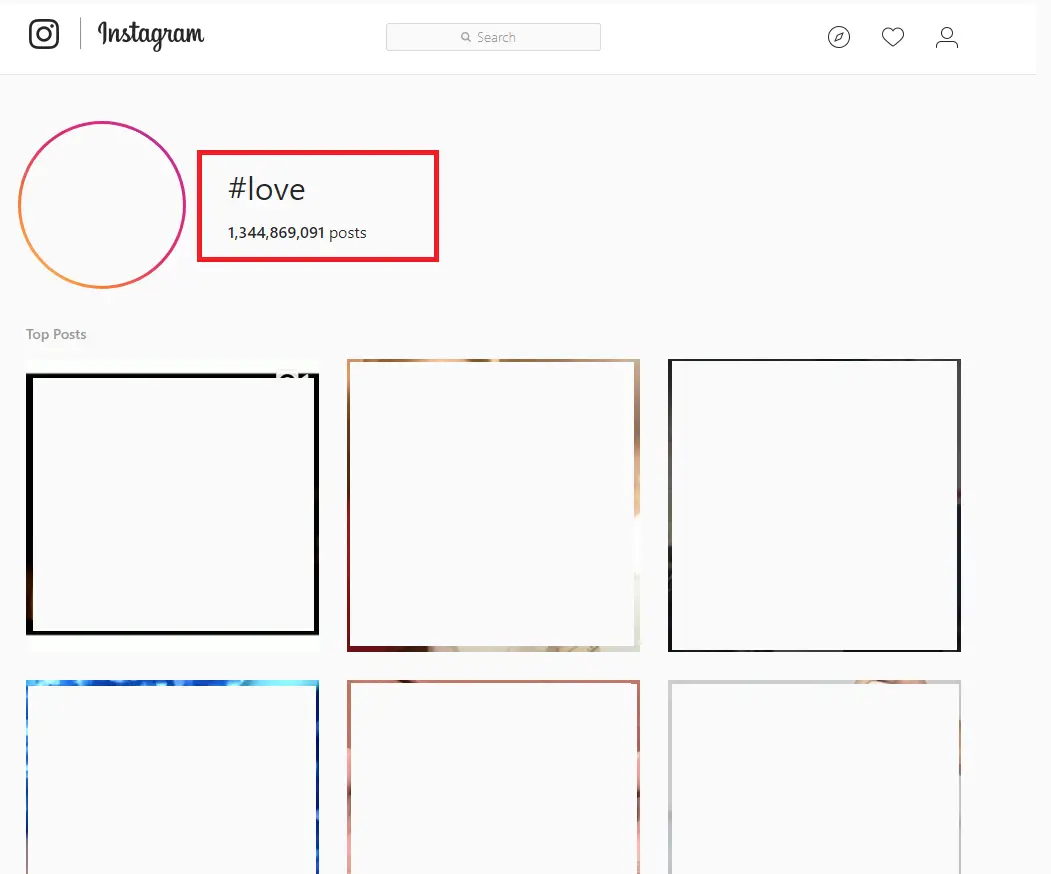 Now, if you don't know what hashtags to use, you can start with our own selection of IGTV hashtags.
We have put them together into groups of 30 so you can easily copy and paste them whenever you want (30 is the maximum number of hashtags you are allowed to use on Instagram and Instagram Reels).
But, of course, I encourage you to also add some hashtags that you think have to do with the type of videos that you post.
Maybe do a search in our database of hashtags for Instagram to see if we have already covered your niche.
Overall, hashtags are a great way of getting people to watch your videos and discover you.
Using them wisely is very important, so try seeing what works best for your type of content.
2- Outreach to other accounts
There are already a lot of accounts that repost videos from all over the internet for free.
Try seeing if they can give your content a push by having your channel be featured on their pages.
Have in mind that some of them have more than a million active followers, imagine getting exposed to that type of audience?
If you are going to DM them, say something like:
Hey, love you content. I see that you feature other accounts on your page, what would take you to repost one of our videos? Cheers
However, if you are going to reach them via email, then make sure you describe what you do and say what your username is. For example:
Hey, I've been following your Instagram account for a very long time now. I see that you repost videos from other creators around the app. What would take you to feature one of my videos on your page? My account is about (explain what you do).
Sadly, you won't get a response all the time.
Contact about 20 people, so you can expect at least 3-5 of them to respond back to you.
The downside is that you could get charged for this.
Some of them do it for free, though, but is a waste of time trying to find those accounts and then getting in contact with them just for nothing.
So, unless you want to spend the money, I would advise you to move on.
3- Try collaborating with other creators
Collaborating with other channels could be a great strategy if it's done the right way.
First of all, you should not sound like you are trying to spam them when you contact them.
Your only goal is to see if you can make a video with that person, so make sure you sound professional and give them some value before expecting anything in return.
How should you go about doing this?
The first thing you need to realize is whether or not a collaboration is possible.
See if your audiences are somewhat similar and if both channels could be relevant to each other.
After that, think about some ideas first before you even contact them.
The plan is to have everything prepared for them before you even say anything.
Let's talk about this…
If that person has more followers than you, generally they don't really care about collaborating with you.
Just because they won't get anything out of it, they won't do it (sadly this is how it works).
That is why the only way of calling their attention is to give them more value than anyone else have had before.
For example, let's imagine two different people asking for a collaboration:
The first one says:
Hey, want to collaborate?
And the second one says:
Hey *name of that person*, love your stuff. I was thinking we could collaborate on one of these days.

I have three ideas:

1- *first idea*

2-*second idea*

3- *third idea*

I have three people that will be doing the recording and editing, and I will also rent a studio for us to go there to record. All the scripts are done, but you are more than welcome to have an input on it. Here they are (and you send them the scripts).
As you can see, with the second person, whoever is getting asked to collaborate won't have to do anything.
The ideas are provided, the place is already confirmed, and there will be more people helping them finish the video.
Who do you think will have more chances of even getting a reply?
The second one, of course.
The idea is to put it so easy for them, that they can't say no.
Now, ask a few other people just in case you don't get a response from the first one.
Pro Tip: Don't just copy and paste your messages. Try to write them one by one, so they make sense and are relevant to each person that you contact. Trust me, they can tell.
4- Simply put out good content
By simply putting out good content you can expect to see your Instagram Reels grow over time.
Make sure you encourage your audience to share the video by saying something like:
Share this video with your friends if you liked it.
Or the classic:
Tag someone that should see this.
If your videos are good, they will get shared, and just like that more people will become viewers over time.
Good content is always key.
And who knows, maybe someday you will get featured on the "Popular" section of Instagram Reels.
This feature just got released, so there is not that much content on the platform.
In this video by Sidney Diongzon, he goes over "5 Fire Tips for IGTV" while sharing very other important things to consider while trying to upload to the app. 
I encourage you to watch it since all he says could be very useful for those that are just starting out on this new Instagram feature.
He goes over how to film your content for Instagram Reels and how to get the most out of your phone for things like recording a simple video.
How to see Instagram reels views? The number of people that watched the video
In order to see your Instagram Reels views, or how many views any video on the platform has, you should just open the video, and right in the bottom, it will say the number of views, and also how many comments it currently has.
As we previously said, you won't be able to see exactly who viewed the video, but you could see who liked it.
Not only with your videos, but this also applies to anybody's Instagram Reels; you will be able to see who liked and comment on their posts as well.
Before you go
Our website is all about helping you grow your online social media presence.
See our hashtags for IGTV, as we previously mentioned it.
If you enjoy this type of content and would like to know more about Instagram Reels, Instagram, and how to grow an online presence, bookmark our homepage so you can easily access our site whenever you want.
The Hashtagie Team